Gonzalo Fuentes, International Communication student from Peru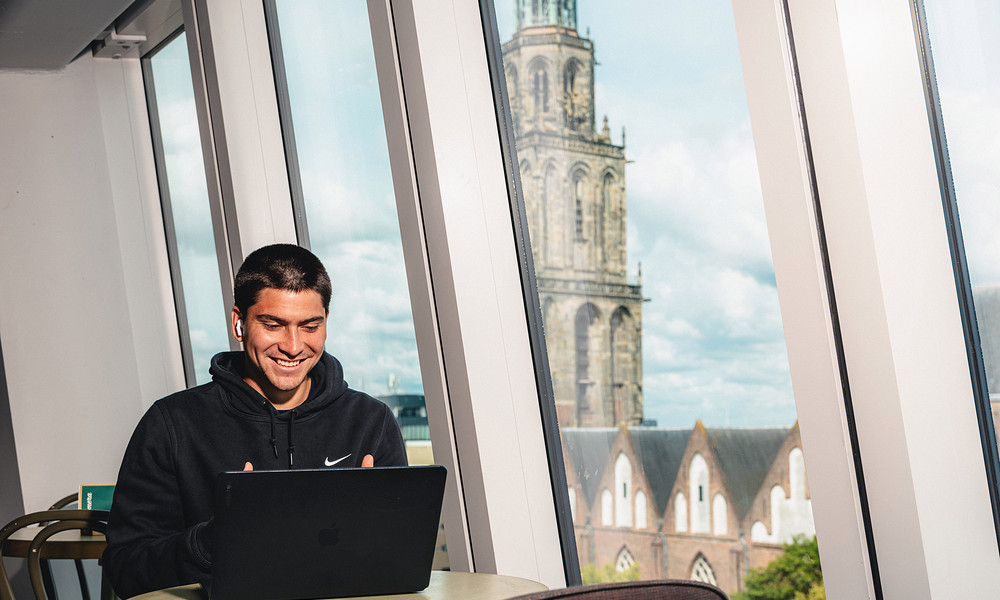 'My most favourite subject in my programme, in International Communication, is probably Visual Communication. I like editing and filmmaking, and during classes I actually get to gain hands-on skills: me and my classmates work with equipment and editing programmes, and then we present our work to real clients.
Actually, one project where I demonstrated my passion for filmmaking was in the second block of year 1. Me and my group were working for clients from an Italian pastry company, that wanted us to research the German market, which they wanted to enter, and create a commercial. I already had some experience with videography, so I got to develop, shoot and edit the whole commercials, which the clients liked a lot! In the end, the commercial was shown on a huge marketing fair in Cologne, Germany, and the clients sent me a recommendation letter, thanking me for the work I had done. I think it was a great experience: already in my first year, I connected with the industry experts, and my work was already used in the professional world!
Now I am beginning my second year, which means there will be more opportunities to apply my knowledge and learn new skills! But I am also looking forward to year 3, which seems very promising with the internship and exchange abroad. Hanze UAS has a lot of partner universities abroad, so I can choose almost any place in the world. For now I am considering going to France, since I chose to study French as a part of my programme this year, or exploring opportunities in Asian countries – I have always been curious!
Another thing that I like the most about studying at Hanze UAS and living in Groningen is the atmosphere of diversity, where international students from diverse backgrounds come together. In my time in Groningen, I already made friends with students from Italy, France, Spain, Bulgaria, Switzerland, Philippines, US, Australia and more. This way, I learn from all kinds of different cultures, at the same time getting immersed in the Dutch way of life.
Thanks to all the people I met, I found it relatively easy to get accustomed to living in the Netherlands. Of course, it was new to live alone, and for me, coming from South America, Dutch weather was a big adjustment, but sharing experiences with other internationals, who are also stepping out of their comfort zone, makes the adaptation process ten times faster.
Overall, I feel that in Groningen it is very easy to find "your people". The city has facilities to practice anything you like: for example, sports, music, art, etc., and, when visiting different activities, you can find like-minded people to become friends with. Hanze UAS also helps to connect with others: for example, all programmes organize introduction weeks for first-year students, where you can meet your classmates and have a great time. If you stay open and friendly, making friends is very easy.'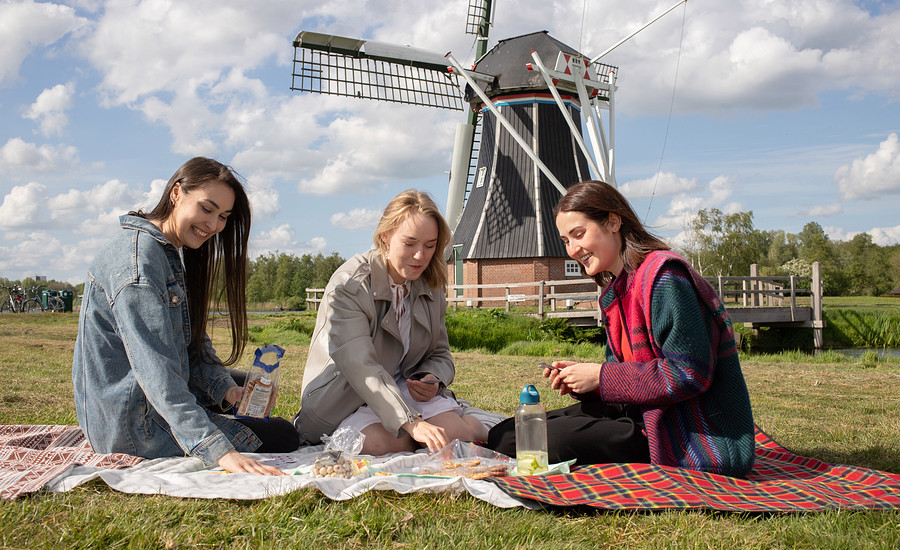 Chat with us!
Would you like to know more about a study programme, about studying in general, or about the city of Groningen? Our students would love to help you out!
Chat with a student
Feedback component
How satisfied are you with the information on this page?