Ralitsa Mladenova, International Communication student from Bulgaria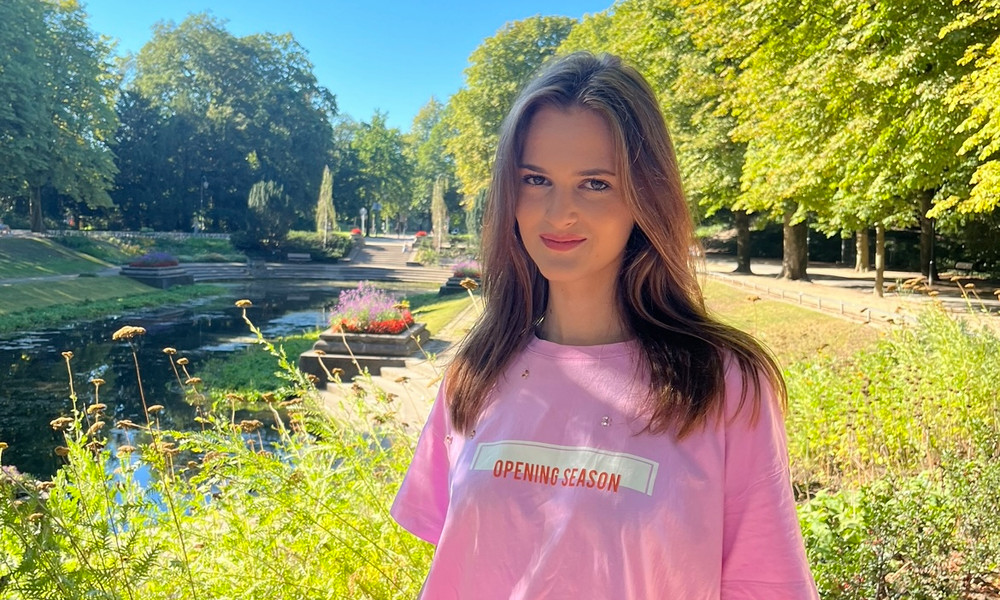 'If I were to select one highlight of my programme, International Communication, I would say that I am very grateful for the opportunity to act like a professional and develop my skills from the very beginning of studies. While being a student, I can already start working on my own ideas, be proactive, take responsibility and make motivated decisions in projects that we do for clients in groups, as well as in personal assignments.
For example, in the third block of the first year we had an individual assignment to develop a business plan for our own business idea! I am very passionate about writing, so my idea was to create my own copywriting agency. And it was a very challenging, exciting experience. I had to make many decisions, considering all aspects of my idea: from what I wanted my agency's logo to look like to who would be working with me.
In the beginning, especially when you are trying something new and different from what you are used to, you often feel confused and unsure how to move forward. I experienced some of these feelings, but my project coach was there with me, supporting me every step of the way and helping me gain confidence in my idea. For example, my project coach helped me understand what could make my business stand out and gave me tips on structuring my thoughts and implementing my imagination. In the end, I think I managed to create something unique and something I am proud of.
I also appreciate the experience of working with clients in our project groups. I enjoy getting to know different professionals, analysing their requests. And I really like that we, as students, can take a guiding role and give advice to our clients, to help them with their communication.
I feel like now I am on my way to becoming a professional too. I still have a lot to look forward to, a lot to work on, but with every day I am getting more prepared for the professional world!'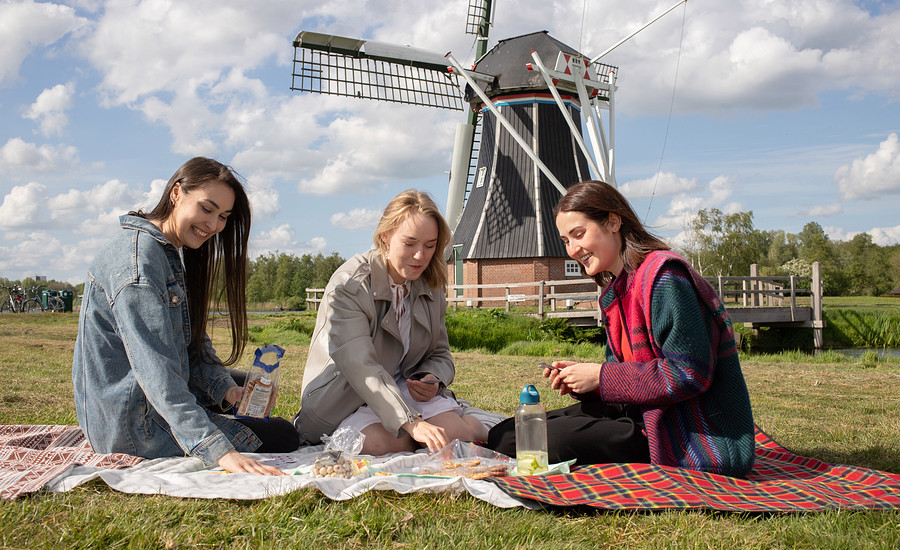 Chat with us!
Would you like to know more about a study programme, about studying in general, or about the city of Groningen? Our students would love to help you out!
Chat with a student
Feedback component
How satisfied are you with the information on this page?