Hanze Student Support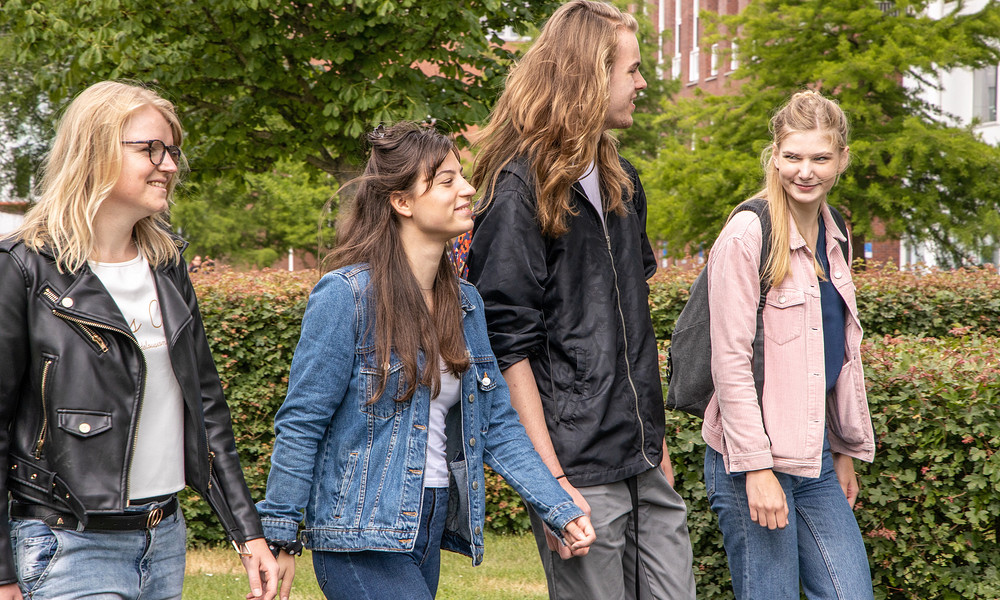 Hanze Student Support is the place where you can have a conversation with a student counsellor or student psychologist and have access to supportive courses related to mental well-being, study skills and vitality. If you have any questions about studying in combination with a disability and what facilities may be available, we recommend contacting us well in advance of your studies.
Student counsellor
A student counsellor is able to provide you with information and advice and can offer a second opinion on subjects related to your studies or personal circumstances. Student counsellors have expertise in relation to regulations and procedures, studying with a functional disability, and people and institutions that might be able to help you. Together with the counsellor, you will look for solutions within and outside Hanze UAS, Groningen.
Student psychologist
Your time as a student is – apart from being exciting and interesting – also a period of great personal development. During this period, either because of unexpected circumstances or because of changes within yourself, things can happen that may have an impact on your psychological health and well-being which can influence your ability to study. If you are dealing with these types of issues, you can discuss them with a student psychologist. Together, you will explore insights and solutions so that you will be able to resume your studies as normal.
The student psychologist does not focus on treating severe (pre-existing) psychological disorders.
More information
Once you are enrolled, you can find more detailed information about Hanze Student Support and student assistance in the Knowledge base. You will receive the login details after you have registered for Hanze University of Applied Sciences, Groningen.
Learn more about our supportive courses
Feedback component
How satisfied are you with the information on this page?