'Visiting the Headquarters of Paula's Choice in Amersfoort was a unique experience.'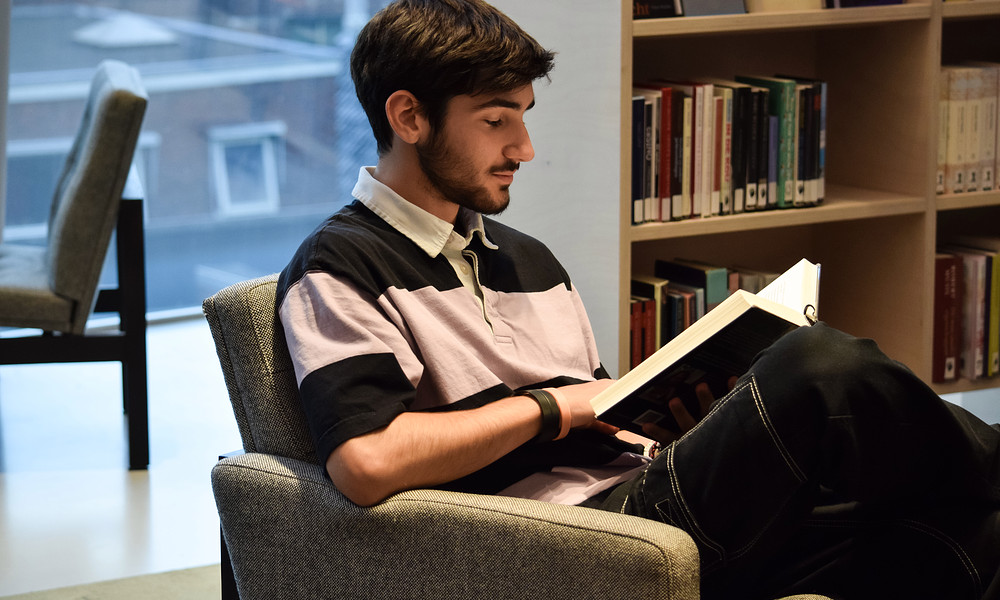 The first project of the initial Marketing Management block was a challenge: creating a marketing strategy for Paula's Choice, a skin care company, to successfully expand into a new country. Among the numerous presentations, some groups stood out and they had the chance to present their strategies to the Headquarters in the Netherlands. Stelios Gavrielides was part of one of the fortunate groups and had the opportunity to gain insights into Paula's Choice.
'From the moment I heard that the winning group would get the chance to go to the Headquarters of Paula's Choice, I set it as a goal in the back of my head to manage to do so. Fortunately, I had a great group that helped me achieve this. We worked proactively and stayed on top of things throughout the project's duration. Our hard work and preparation allowed us to achieve our goal and ultimately present it to the Director of Operations.'
'Upon our arrival at Amersfoort, we got to walk around and explore the city. When we arrived at the office building of Paula's Choice, we were all greeted and offered cookies and coffee, which was a kind gesture. We also had the pleasure to meet the team responsible for running the European branch. The working environment and office space was minimalistic and aligned with Paula's Choice brand image. In addition, the staff was hospitable and excited to see us.'
'The Director of Operations provided us with an insightful presentation regarding the company's core values and future projects, allowing us to fully comprehend the bigger picture. We then had our time to present our ideas in return. The different scenarios and concepts we talked about during our presentation concerning the expansion of Paula's Choice to Greece were all acknowledged and assessed individually. We received concise feedback on what would work and what is already being implemented. It was also interesting to note that several ideas presented by us were similar to the ones that they had. As a gesture of gratitude, we were awarded with several products, which I thought was a nice way to complete this experience.'
'Overall, I enjoyed the journey of this project because I had the opportunity to meet many like-minded individuals with different goals and ambitions. This was a memorable experience that I would definitely do again!'
Feedback component
How satisfied are you with the information on this page?