'Working with an actual company made us push ourselves'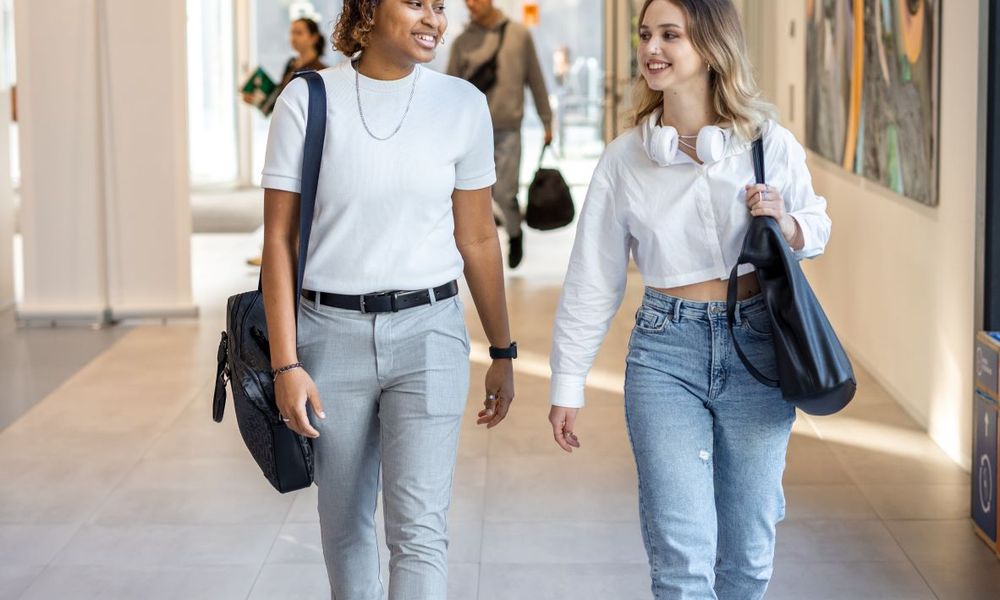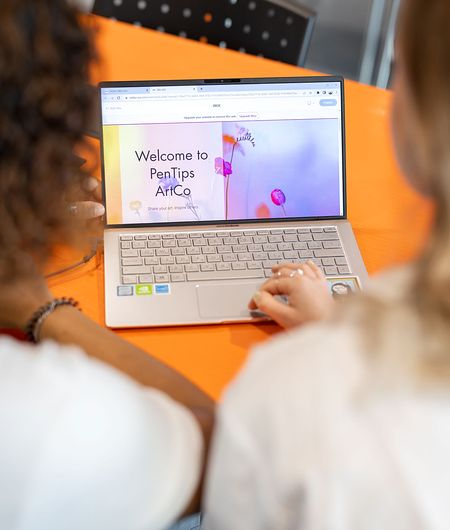 When they got the opportunity work with a real company, Yuliia Beziazychna and Cecilia Serrant Colon wanted to create something that would actually benefit the company. So they designed and created a platform for artists to connect and showcase their work.
Yuliia: 'In our second year of the Marketing Management programme, we got assigned to a project with Pentips, a company that sells tools for the Apple Pencil. Even though this was a school project, we didn't want to spend our time creating something that would never see the light of day. So after talking to the people of Pentips, hearing about their struggles and future goals, we came up with the idea of creating an online platform for artists. A place where they connect with other artists and showcase their work.'
Cecilia: 'The community is not just for people who use Pentips products, but for all artists. Our presumption was that by being a part of the community, people would become loyal to the Pentips brand, thus be more likely to buy their products in the future. To make sure we created something that would actually appeal to artists, we interviewed a lot of people. We asked them which features they would want the platform to have and what price they would be willing to pay for it. After that, we made a prototype, which we pitched to Pentips. Luckily, they were just as enthusiastic as we were.'
Yuliia: 'We ended up creating not only a website, but an app as well. The app is like Tinder but for artists: the pictures you get to see are not of the people themselves, but of their art. It's a fun way to get in touch with like-minded people. The app actually started as a joke during a brainstorm, but as we thought about it, we realised it actually was a great addition to our platform. So we went along with it.'
Cecilia: 'I think the fact that we were working with an actual, real-life company made us work even harder then we normally would. We wanted to make the people of Pentips proud, so we really pushed ourselves to do the best we could. And I think we did make them proud, because they are actually implement some of our ideas into their company right now. We managed to create something that fit our assignment, our client and our target group, the artists. So honestly, I myself am proud too!'
Feedback component
How satisfied are you with the information on this page?