'Always share your goals with the world'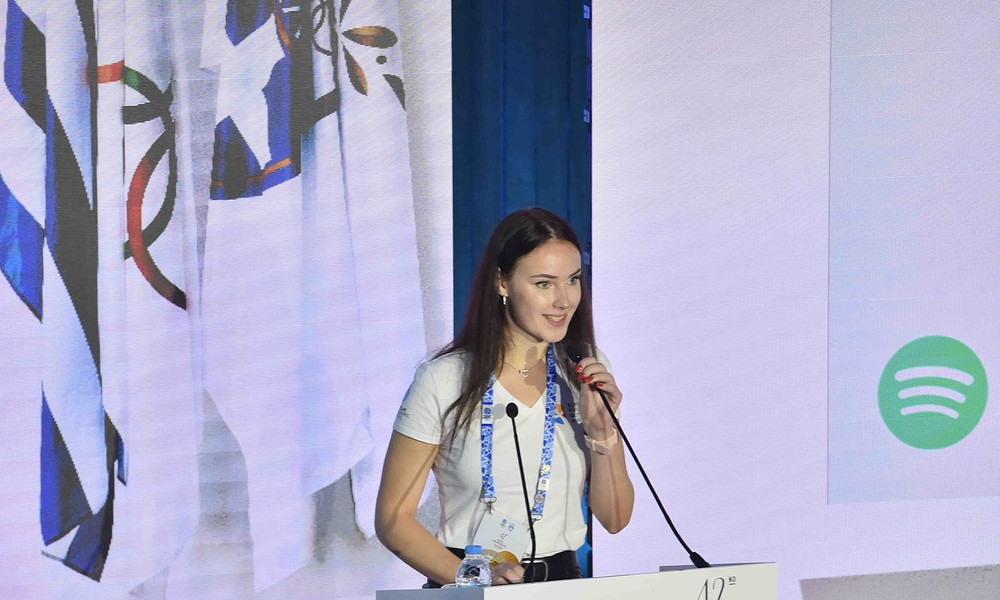 Having a passion for travelling, Latvia-native Sintija Mišina always knew she wanted to study abroad. The international bachelor programme Sport Studies immediately felt like the right fit for her.
'From ballroom dancing to karate to volleyball: I've been involved in sports my whole life. The world of sports is a world I know and love. My other passion is travelling. So when I was searching for bachelor programmes, I specifically looked for something sports-related, somewhere outside of Latvia. The contents of the Sport Studies programme at the Hanze University of Applied Sciences spoke to me. After visiting the Open Day, seeing the impressive facilities and experiencing the friendly atmosphere, I decided to enrol.'
'I really enjoyed the practice-based approach of the programme. Working on real-life situations or cases, getting to know different types of companies and meeting professionals from the field is so valuable. You don't get these kinds of experiences from a textbook. The approach also helped me develop an entrepreneurial and creative mindset, which has been very beneficial throughout my career so far.'
'At some point during the programme, we had to write down our long-term and short-term goals as part of a personal development plan. I wrote that I wanted to be a part of the Olympic Games in Paris in 2024. The Olympic Games have always had a special place in my heart. I love how they unite the whole world and bring out the excellence in everyone. I've since been involved in the European Youth Olympic Festival and, just a little while back, got invited to a seminar of the European Olympic Committee in Olympia, Greece. That last experience made me realise how important it is to share your goals with the world. Put them out there, so people can help you achieve them.'
'After graduating in 2022, I got offered a job as a marketing and communications manager for the European Youth Basketball League in Budapest. I love working in sports full-time – it's such a fast-paced, fun environment. I find it important to keep challenging myself and keep growing. That's what I did at the Hanze UAS, and that's what I'm planning on doing throughout my career. Oh, and do I still want to contribute to the Olympic Games in Paris? Definitely!'
Feedback component
How satisfied are you with the information on this page?