'I developed knowledge and skills in a wide range of business fields that I could immediately use'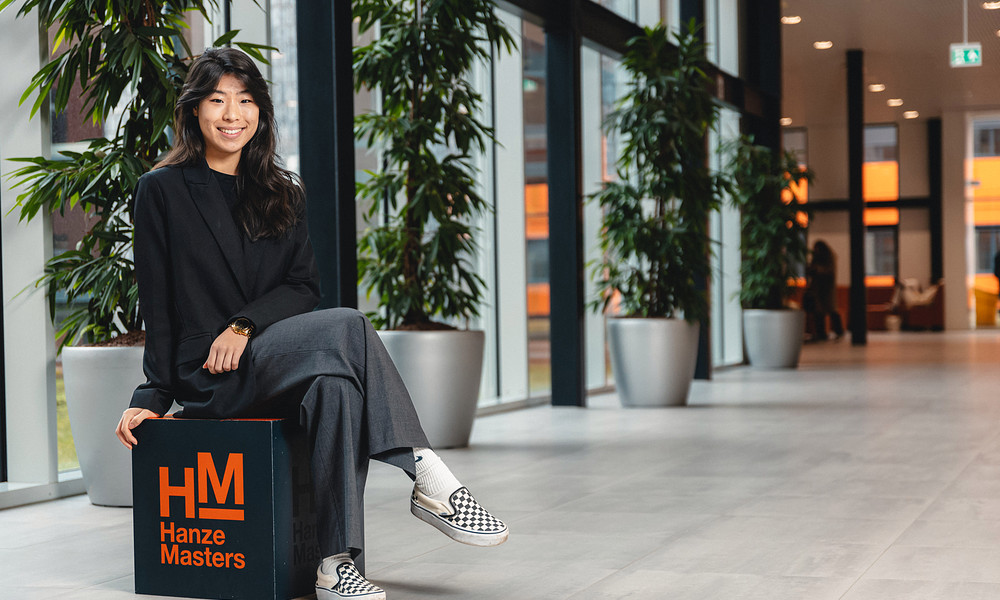 Anne-Ruth Snoeijer chose for the Master in International Business & Management (MIBM) at Hanze since it offered a variety of practice-based courses that allowed her to critically reflect on her practice and knowledge skills. 'I specifically started the MIBM since I wanted to have a deeper understanding of the international aspects of the business.'
'I particularly enjoyed how the programme is designed in small groups that allowed me to engage with students from all around the world. The group discussions where we could share our different perspectives on a wide range of subjects has been the best experience. It improved my understanding of international aspects of topics such as finance and marketing. The most valuable things that I have learned during this master have been how to strengthen my communication skills in an international environment, how to improve active listening to feel engaged and how to analyse knowledge while critical thinking.
I would say that the connection between theory and practice is more comparable to thinking and doing. I developed knowledge and skills in a wide range of business fields that I could immediately use. My master's thesis on human resource management, for example, examines the relationship between several variables inside a global business. The master's programme includes an applied element in each semester. Individual and group assignments are offered for several courses, including International Supply Chain Management and International Human Resource Management, where you will have the opportunity to connect with an organization of your choice.
During the course International Strategic Management, I analysed and discussed case studies of multinational corporations such as Samsung, Nestlé, and Nike, while the course Business Research Methods gave me the opportunity to conduct applied research.
It could be beneficial for prospective students to have prior knowledge and skills on some business topics. However, if you consider starting this master programme, I believe that the most important factor is a desire to gain international experience through learning about diverse cultures, values, and beliefs from students all around the world. After finishing my master's degree, I hope to be able to apply the skills I have gained through this study to a variety of jobs that will allow me to work in an international setting.'
Feedback component
How satisfied are you with the information on this page?