Integrated approach towards Recycling of Plastics (InReP)
ISPT-website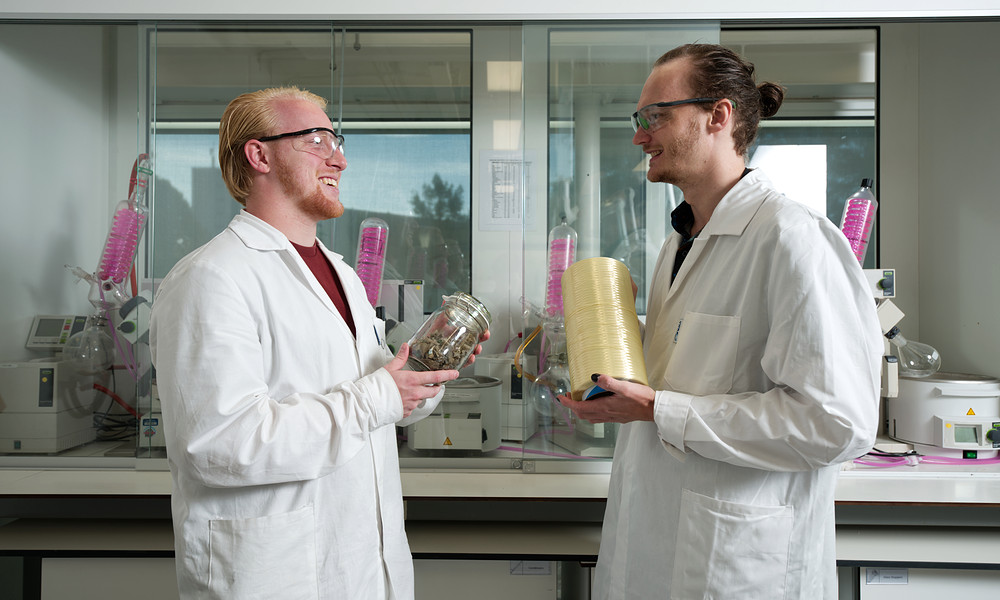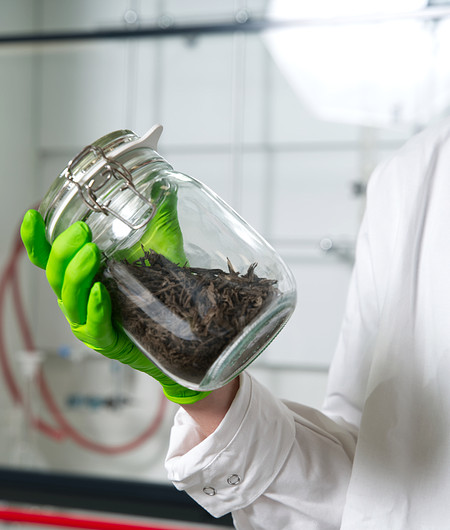 Plastic has a negative impact on nature. The production of plastic requires fossil fuels and discarded plastic causes health problems for animals and humans. Recycling seems to be the ideal solution, but unfortunately current recycling methods are still far from efficient enough. In this project, researchers and companies work together on new technological solutions.
Aim
Plastic recycling needs to improve. Not only is only a small part of the discarded plastic recycled, the end product also does not yet have the necessary level of quality to meet the standards required for utilisation in industry.
In the Integrated approach towards Recycling of Plastics (InReP) project, waste collectors, sorters and recyclers, the chemical industry, end users and knowledge institutions join forces. Together we will develop technological solutions to produce recycled materials of high quality.
The project focuses on multiple types of plastics, including:
PE, or polyethylene; mainly used in films, plastic bags and packaging
PET, or polyethylene terephthalate; is often used in drinking bottles, jars, clothing and rope
PP, or polypropylene; a strong material that is used for boxes, jars, containers and bottles, including in the food industry
These plastics are common, often difficult to separate and recycle and have specific requirements in terms of quality and usability.
Approach
The work packages within the project are divided among the different partners.
Hanze University of Applied Sciences, Groningen is participating in the project from the Biobased Economy Knowledge Centre. The focus of our work is on chemical recycling. Plastic is converted into chemical building blocks, which can then be used for the development of new plastics.
For example, we want to convert polyolefins and PET into high-quality monomers. Monomers are the individual molecules in a polymer or a plastic. This gives us the chemical building blocks to make new polymers. With this we make new plastics of a high quality.
For this process we work together with NHL Stenden, Symeres and Tejin.
Expected results
With this research, we develop new technologies for sorting, mechanical recycling and chemical recycling of plastic. This allows us to develop new high-quality plastics for the two most common polymers: polyolefins (PE/PP) and PET.
What do we want to achieve with this? With these new methods, the quality of recycled plastic must be improved in such a way that it meets the quality standards of industry by 2030. This would drastically reduce the demand for new, 'virgin' plastic, which has positive consequences for our climate.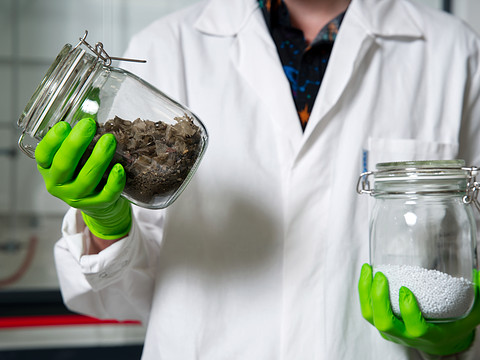 Do you have an idea?
Do you have an idea about what else can be done with seaweed? Contact the Innovation Workshop Algae & Wieren! The following partners are participating in this project:
Contact
Feedback component
How satisfied are you with the information on this page?