'My view of the world has broadened'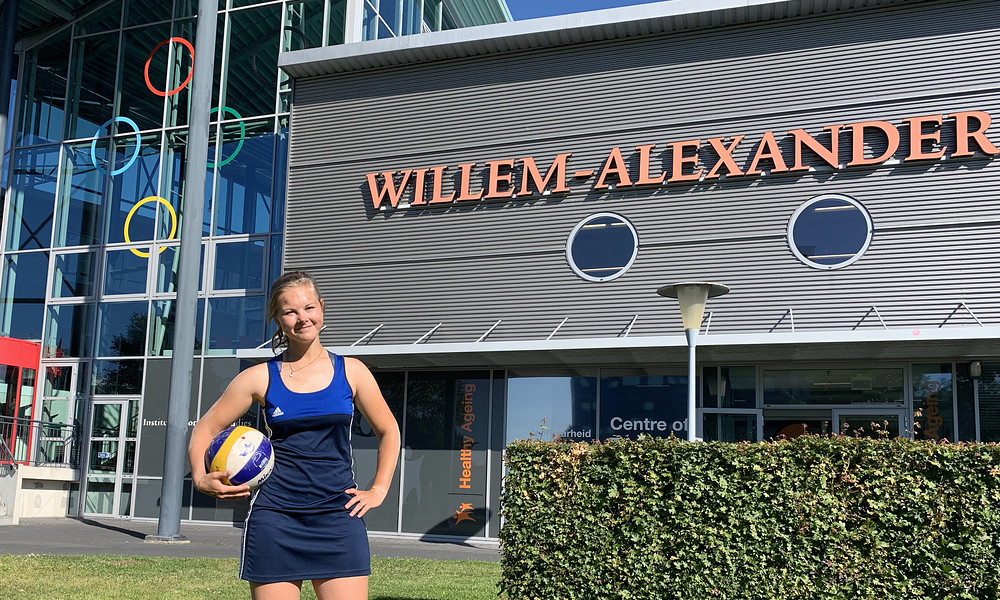 Kaelin Staats was looking for a study in which she could express her love for sports and which would challenge her sufficiently. She found that combination in Sport Studies.
'I love sports. I always have. In high school I already took a course in sports and management. Therefore, my preference was to follow a programme that has something to do with sports. Because I did VWO, I was eligible for Sport Studies. That's the three-year, international variant of Sports Science. The extra challenge of an English-taught programme and an accelerated route appealed to me.'
'My first year went a bit differently due to corona – from September to February we only had online classes. The first-year's trip to the Ardennes was also cancelled. I made up for all those missed experiences in my second year. This year I have already been to Italy and I have done research with classmates in Barcelona and Cologne. We also went on a Winter Sports break with school.'
'I think the international aspect of the programme is of great added value. Besides the trips abroad, I have especially enjoyed the contact with students from other countries. There are three students in my class from the Netherlands, the rest are from around the world. Getting to know them and their cultures has broadened my view of the world. I think that's a very big plus of this programme. You just can't learn something like that from a textbook.'
'I also like the combination of theory and practice. We quickly put into practice what we learn in class. That works nicely. You also do an internship in the second and third year. You are given complete freedom to choose your own internship. For example, in my second year, I did my internship at Topsport Noord. I do my graduation internship at FC Groningen. Yes, I'm really in the right place at Sport Studies.'
Feedback component
How satisfied are you with the information on this page?