'I've pitched ideas to managers and even a CEO.'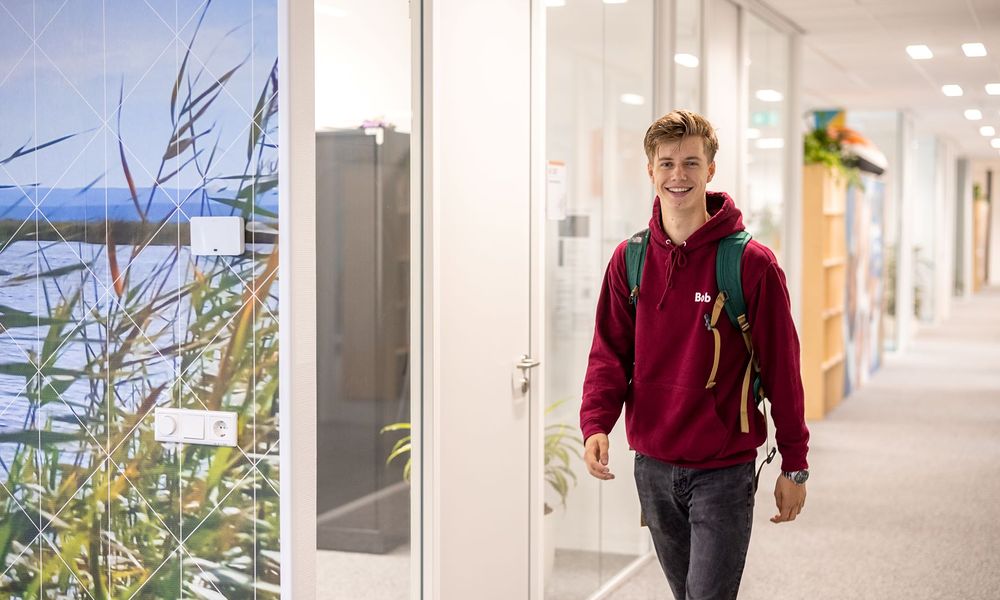 Learning about marketing, practicing useful business skills and getting to know other cultures, all at the same time! According to third-year student Bob Jordens, that's what makes Marketing Management such a great programme.
'Being Dutch and planning on studying in The Netherlands, choosing an English-taught programme wasn't really on my radar. I was focused on Dutch-taught programmes when I learnt about Marketing Management. Funnily enough, I immediately knew this was the programme for me. I've always been interested in marketing and the fact that this programme prepares you for an international career really spoke to me. At that time, my English wasn't very good, but I've always liked a good challenge. So I enrolled in Marketing Management.'
'Generally speaking, our subjects can be divided into three components: content, skills and Integrated Project Assignments (IPA). Content is about marketing and everything that has to do with it, such as economics and corporate communication. Skills teaches you about useful business skills, from doing a sales pitch to preparing for a job interview. During IPA, we get to work on real-life assigments. So far, I've worked on assignments for companies like HEMA, PenTips and Sportlife, solving actual problems and pitching ideas to managers or even the CEO.'
'One of the great things of being in an international programme is getting to know people from all over the world. In my class, there are students from countries like Spain, Iran, Botswana, Russia, Cyprus, France, Colombia and Germany. It's so fun to get to know their cultures and get an insight in the way they view Dutch culture. Being part of such an international community really broadens your horizon.'
'Also, my language skills have improved massively. During the first months of the programme, I sometimes struggled to find the right words or found it awkward to speak English. Now, I dare say that I'm fluent in English. So to anyone who's considering this programme but is worried about their language skills: go for it! As long as you're interested in languages and willing to learn, you'll be fine. I'm very glad I took the plunge a couple of years ago. This programme has not only taught me about marketing and business, it has also changed my outlook on the world.'
Feedback component
How satisfied are you with the information on this page?