'Woman, you have been all over the place! The answer is: YES'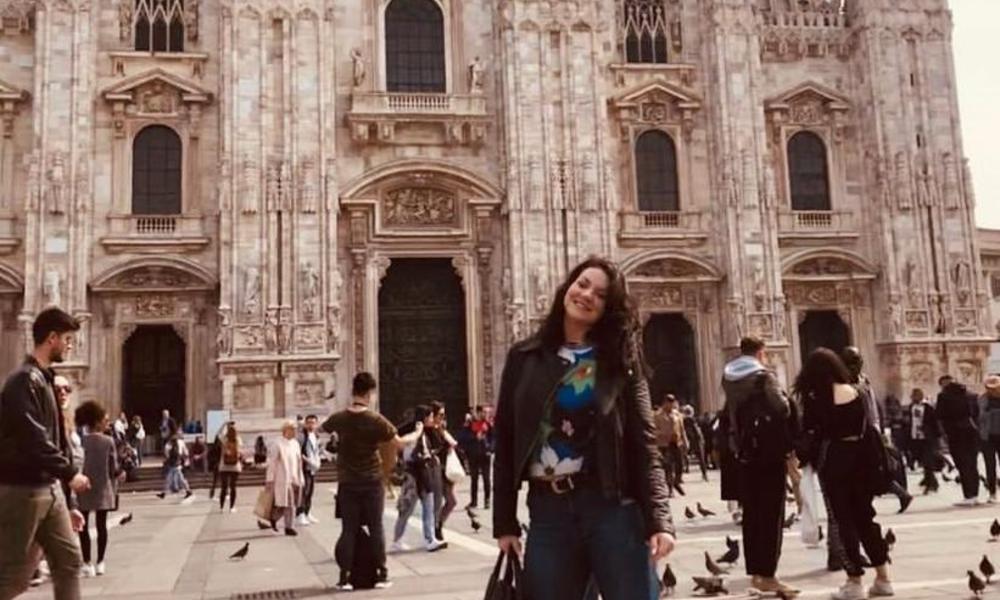 Ciao, my name is Laura Ragazzi and I was born and raised in Milan, Italy. When I was 18, I decided to leave my home country and move to New York City to find out what the buzz about the 'Big Apple' was all about. After that experience, I moved back to Italy to begin a university journey that ended two months later as I decided to move to Beijing, China. There, I worked as an English tutor for Chinese kids. Right after China, I randomly landed in Groningen where my life changed for good.
'I graduated from the International Communication programme at the Hanze University of Applied Sciences in 2020. In the middle of a pandemic, but we made it! Right after graduation, I began to work as a B2B Social Media and Event Manager for a company in the biotechnology industry in Milan. That was my very first full-time working experience. The field was interesting and yet very technical. After some time, I decided to move on to another company where I worked as a B2C Marketing Manager in the tourism field. That was a completely different experience compared to the previous one, however, it wasn't a match. At the moment, I work as a Public Relations Manager of a Tech Startup in Switzerland.'
'I know what you are thinking: "Woman, you have been all over the place!" The answer is: YES. Once I graduated I felt a strong need to experience as much as I could in the communication field. I wanted to understand what the right work position for my personality was, the right company for my work ethic and the right environment for my values. Trying to find out all these elements gave me many lessons, but the one above all is that: growth is not a linear path. Finding out what you want to do and where you want to go as a professional it's not immediate, it's tough and yet enriching. I am still in the phase of wonder, not sure if one day "I'll get there" but I know that I am living the life that I chose, and I will always strive for that.'
'With regards to my experience at the Hanze, I always knew I was pursuing a solid education, but after joining the workforce, I had the confirmation that the Hanze gives its students the right tools needed to build strong careers. The multicultural environment, the challenges, and the good vibes given by the entire organisation are something that will never make me regret my choice. Definitely going to send my future kids to the Hanze one day! ;)'
Feedback component
How satisfied are you with the information on this page?