Hanze University of Applied Sciences, Groningen (Hanze UAS), is the largest university of applied sciences in the Northern Netherlands. We were also the first university of applied sciences to found an International Business School in the Netherlands. Moreover, we are the only large higher education institution in the country with both an art academy and a conservatory of music.

But why would you choose to study at Hanze UAS? Below you can read exactly why studying at Hanze UAS could be the right option for you.
Brochures

Explore your favourite programmes!

Learn more

Read about us in your own language

And hear from students from your country who study at Hanze UAS.

Learn more
International Representatives

Meet us in your country or online during education fairs and country-specific events!

Learn more

Campus Tours

Would you like to visit our campus, but do our organised Open Days not suit your schedule? You can get an individual campus visit!

Learn more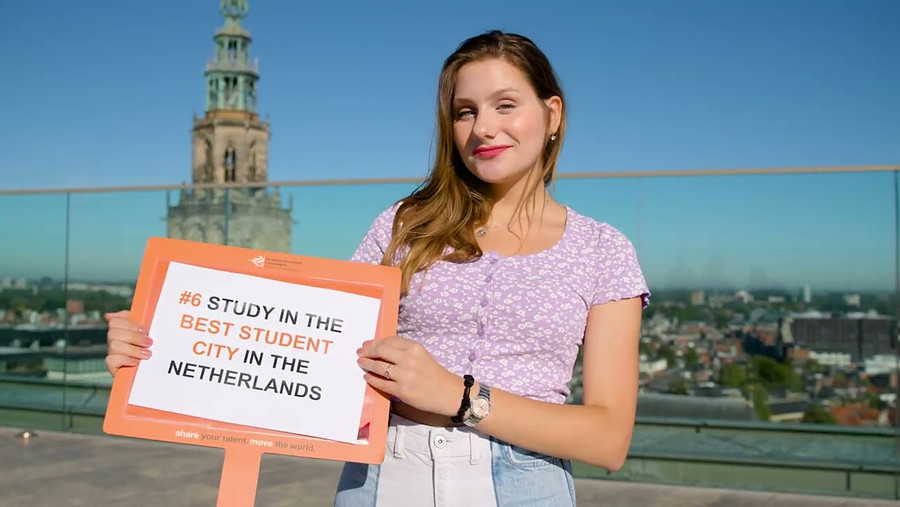 The Netherlands - Top education destination
As Hanze UAS is located in the Netherlands, by choosing us you will be studying in a country known for high quality education and research, as well as a highly international study environment. This is why you should get excited:
Value for money - Dutch higher education is well-recognised and often English-taught, while tuition fees and cost of living is lower than in e.g. English-speaking countries.
Safe and happy - It could be due to the canals, the abundance of beautiful architecture, or maybe even all those bicycles, but the Netherlands is ranked as one of the safest and happiest countries in the world, making it a secure and fun study destination.
Gateway to Europe - Ready to explore cultural hubs such as Berlin, Paris and London? Good news: they are right around the corner. Do you have professional ambitions in Europe? The Netherlands´ prominent economic position within the EU will surely open doors for you.
English Proficiency - The Netherlands is ranked first in the world for speaking English as a second language (EF English Proficiency Index, 2021).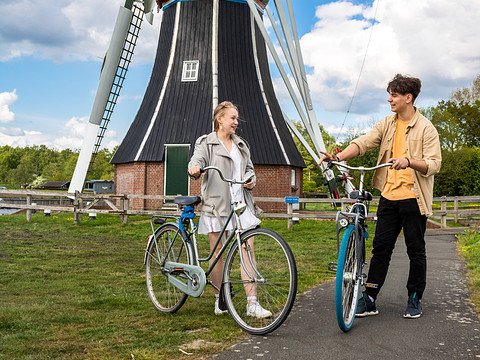 University of Applied Sciences - Learning by doing
We are a university of applied sciences. In other words, an institution of higher education offering profession-oriented study programmes. Here are some highlights of our educational philosophy:
Apply what you learn - From day one, you will get the chance to apply the knowledge gained from your lectures in assignments and projects. You will learn by doing, always accompanied by the right amount of theoretical background.
Graduate with work experience - All students do a work placement, as well as a graduation internship during their studies. As a result, you will have actual work experience on your CV upon graduation. Which employer wouldn´t like that?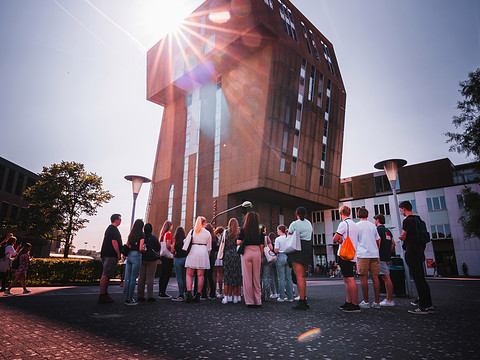 Reasons to study at Hanze UAS
So, you wouldn´t mind studying in the Netherlands and the applied sciences approach to higher education suits you well. If that´s the case, then here´s why Hanze UAS is the best option for you:
Share your talent. Move the World. - As a student at Hanze UAS you will get the opportunity to make an impact, especially in the areas of energy and health. You don´t need to wait until graduation, you can already help improve our world while studying.
Best student city - Groningen was voted the Netherlands´ best student city in 2015 & 2016 (Elsevier). The fact that over a quarter of all inhabitants are students, its nightlife never sleeps and the presence of excellent & affordable sports, cultural and educational facilities are some of the main reasons why.
Excellence and innovation - Want to learn even more? Our Honours college offers ambitious students extra courses and extra opportunities to collaborate with students from other programmes. These interdisciplinary projects are breeding grounds for innovation.
Start-up hub - Entrepreneurship is a focus area of Hanze UAS. This means that you will be taught and encouraged to start your own business, if you want, during your studies. We have a lot of facilities in place to help you kick-start your business, such as Start-up City, our very own Silicon Valley, right on campus.