'I have always been fascinated by film music'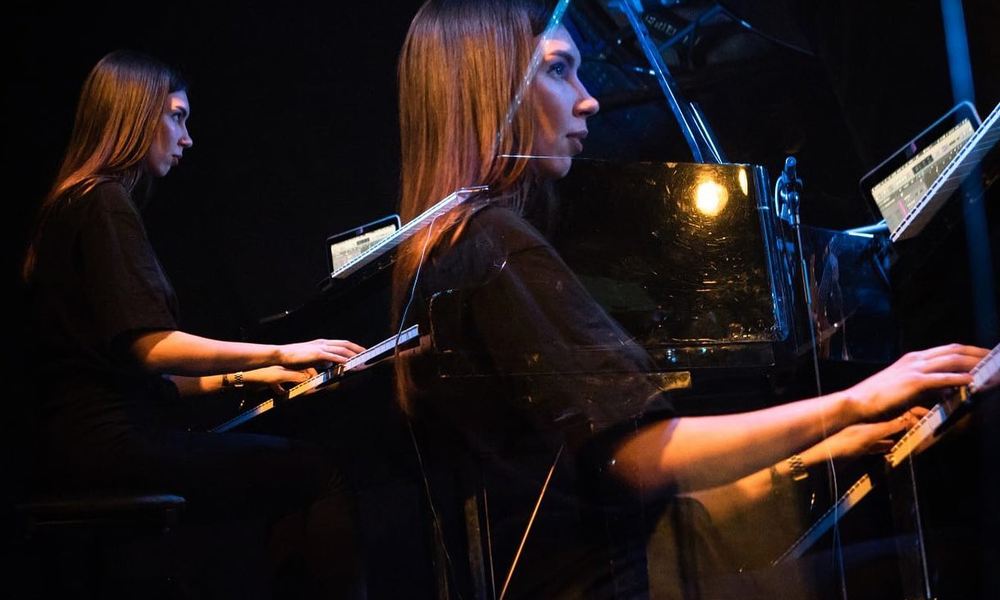 New York Jazz piano/composing

Antisia Machneva, born in Rostov-on-Don (Russia) graduated in 2018. She works as a freelance musician, composer, arranger and producer in Russia, after spending some time in Los Angeles. In LA she worked intensively on her network and social media portfolio by publishing video's with her own compositions, solo but also with other musicians. Currently Antisia is working on a new online production which will be released soon.
I have always been fascinated by film music
Choosing this master
In my fourth year of studying piano in the Bachelor Jazz in Groningen I got this crazy idea of overlapping my last half year of the bachelor's programme with the first year of the master's programme. The concept of this programme is quite a dream. You can basically choose any research topic you want. Then every week American teachers are coming in to teach, which is something that not every conservatory in Europe provides. When the third semester comes you go and experience music life in New York City and you get the freedom of taking lessons with basically anyone who is available from the music world. Plus I had an opportunity to go to Los Angeles for a couple of weeks and to visit the NAMM show and to get the experience of the Hollywood world.
I always wanted to compose music for films and this programme offered so much freedom that I could create my own route. But it wasn't easy, since researching film composing is not an obvious choice within a Jazz programme. It took me quite a while to change from a jazz pianist mindset to a film composer/producer mindset. And this also goes for my teachers, we struggled quite a bit to find the essence. But luckily I found a teacher within the composition department at PCC who really helped me a lot and I got to study together with students from the Composition and Music Prpoduction Department. That was exactly what I needed.
My research
I have always been fascinated by film music and particularly the relationship between music and the actions on screen. Before entering the master's programme I already had some knowledge on how to orchestrate and arrange music for films by studying scores from my favorite films and listening to soundtracks, however, I was missing specialized knowledge, expertise and experience, as well as an overview of the field of film scoring. My research focused on contemporary film scoring, mainly the process of finding the skills to compose and arrange for films. These skills could be divided in three categories: composing skills (like understanding and using melodies, harmonies, rhythms and textures), visual skills because you are working within the context of images and also business/communication skills in order to promote yourself.
Being a professional
I've gained not only professional skills like composing music, editing videos, mixing, mastering, analyzing films and soundtracks, writing research papers and time management. On a more personal level getting out of my comfort zone, networking and learning to work with all kinds of people helped me to open my vision on the entire music world even more than I had before.
I've used my professional skills to create mini videos with my music for my social media promotion. Also, I'm working as a producer and composer, writing music for some companies and people. I'm still performing as a jazz pianist from time to time, but I'd say this is not my main focus right now. My main focus right now is my own brand and sound as a complete artist. I'm still sharpening other skills to reach my goals.
Feedback component
How satisfied are you with the information on this page?