Energy Markets
Level

Minor

Language

English

Credits

30 ECTS

Startmonths

Start: September

Locations

Groningen
Business and Economics

Behaviour and Society
This minor is for students with a keen interest in future energy markets and a passion for the environment. The minor addresses the transition of energy markets from a multidisciplinary point of view. The emphasis is on the operational side, where you will look at energy transition from a managerial, economic and legal perspective.
Properties
Credits: 30
Language: English
Location: Groningen
Startdate: Semester 1
About this minor
Purpose and content
We will begin with an introduction week to ensure that you start this minor well prepared. During this week, you will learn the rudiments in the field of energy: what is energy, why is energy transition necessary, what do energy markets look like, who are the players in the energy markets, etc.
We will then continue in the minor with subjects such as energy politics, energy law, market regulation, risk management, future energy markets and their business models. The programme also includes guest lectures and excursions. In addition, you will participate in two projects on energy related issues. In the first project you will assess the set up of an energy cooperative on the managerial, economic and legal aspects. The second project is all about the 'follow the money' theme. You will study the money flows aimed at encouraging the transition to sustainable energy provision: who is paying what, who will benefit from this and how does this affect the transition?
What can you do with it?
After completing this minor you will have gained more insight into the ways of energy markets. The minor will provide you with the knowledge and skills you need to develop solutions for energy transition related issues.
After participating in this minor, you could work as an advisor or policy adviser in the corporate sector or government. Or you could work for an investment company as an advisor on energy-related projects and startups. Closer to home you could help initiatives in your local community. Furthermore, you will be eligible for the energy certificate from the Net Energy Coalition and you could, after you have finished your studies, follow the European Master in Sustainable Energy Management for example.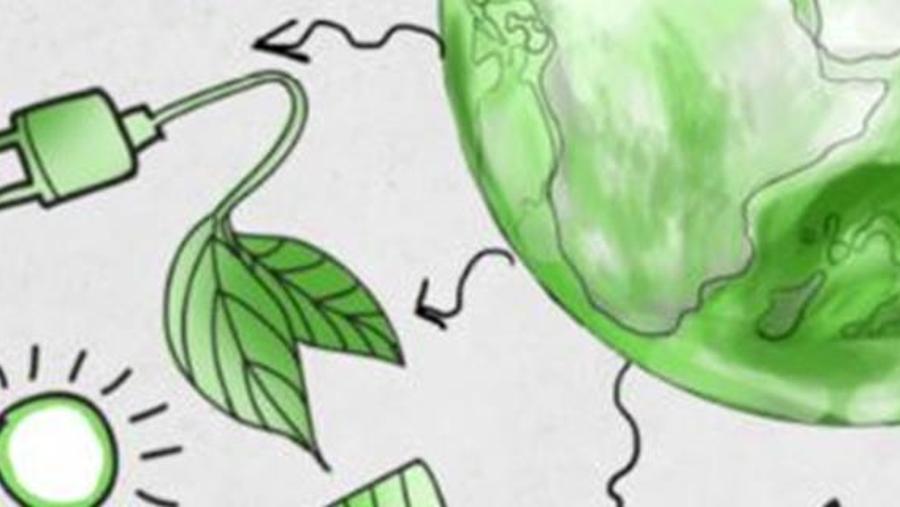 This video, created by ExxonMobil (the world's largest publicly traded international oil and gas company) gives you a general idea of the challenges and opportunities in today's energy markets. Are you fascinated? Do read on and enroll in the minor Energy Markets.
3.1/3.3 Introduction to Energy
Learing outcomes
Get insight in energy and energy systems
Get insight in the political issues in the energy business
Get insight in legal issues and economic regulation in Energy Markets
Get insight in the issues involved in setting up an energy cooperation
Course – evaluation
Introduction to Energy - written test, 3 ECTS
Energy Politics - assignment, 2 ECTS
Introduction in Energy Law and economic regulation of Energy Markets – written test, 5 ECTS
Project 1 (starting an energy cooperation) – assignment, 5 ECTS
3.2/3.4 Risk Management & Business Models of Energy
Learning outcomes
get insight in management of risk and legal issues in the energy business
get insight in new business models in the Energy business due to the Energy transition
get insight in the cash flows in the energy business
Course - evaluation
Risk and Legal aspects of Energy Transition - assignment, 5 ECTS
Future Energy Markets and New Business Models - assignment, 5 ECTS
Project 2 (Follow the money) - assignment, 5 ECTS
Before you can start
This minor is open to all students who have an interest in economic and legal aspects of the Energy Transition. There are no specific admission requirements for students from Hanze UAS. KOM-students need to have completed their first year.
Admission & application
Are you a student at Hanze University of Applied Sciences and would you like to enroll for this minor? It can be done via Osiris from May 8, 2023. A place in this minor is awarded based on a draw. For more information go to Mijnhanze.nl.
Are you studying at another university in The Netherlands and would you like to enroll for this minor? Then visit the website Kies Op Maat (KOM).
Students from our partner institutions abroad can apply for this programme as an Exchange Programme. For more information about the steps for our exchange application process click here.
Feedback component
How satisfied are you with the information on this page?