Game Design & Development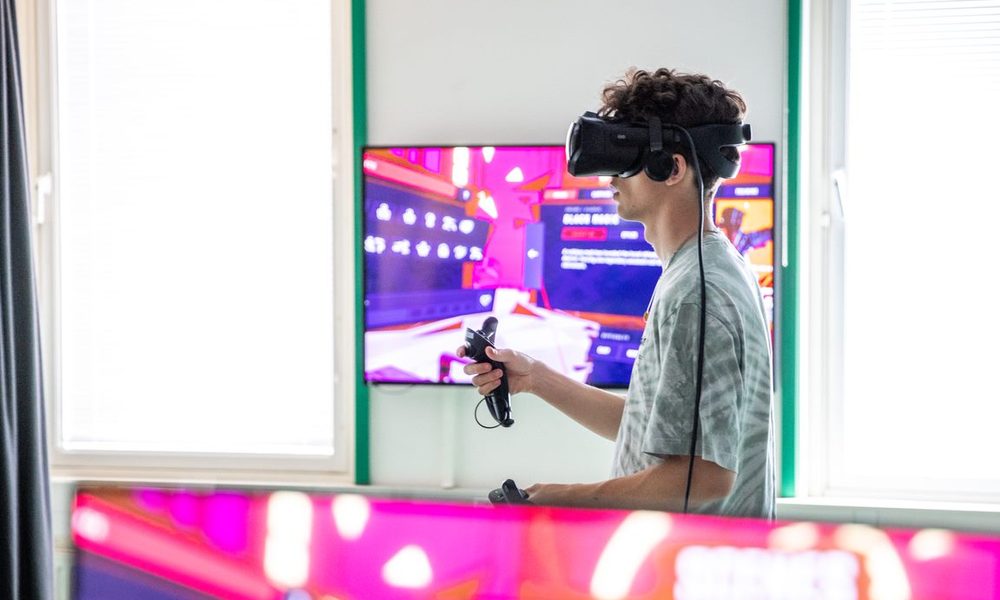 Game Design & Development
Level

Minor

Language

English

Credits

30 ECTS

Startmonths

Start: February

Locations

Groningen
Game Design & Development will be offered for the first time in February 2024. The programme consists of a project worth 10 credits and four electives of 5 credits each. You can find the electives that you can choose from below in the tab 'About this minor'.
Properties
Credits: 30
Language: English
Location: Groningen
Startdate: Semester 2 2024
Project (10 EC)
Do you want to experience what it would be like to work in AAA game production? Do you want to experience working in teams of teams, focussing on your speciality whilst working with others to make a releasable game? Then the Project Triple A experience is for you: supported by coaches, you will design, develop and release a single game with the whole class. You will specialise in specific roles, such as management, production, development, art, game design or game marketing, and work in dedicated sub-teams to produce all the parts needed for a successful game launch. The project is individually assessed through a development portfolio and a Criteria Based Interview (CBI).
Elective courses (5 EC each)
Before you can start
This minor is open to Hanze UAS students from Communication & Multimedia Design (CMD), Creative Media & Game Technologies (CMGT), HBO-ICT and exchange students. You should also have an affinity with Game Design. You also have to be in the main phase of your study. A propaeduetic certificate is not required.
For questions about the content of this minor, please contact the coordinator via the 'Contact & FAQ' tab above.
Application
Application for Hanze UAS students:
You can find information about the application procedures by checking the 'Knowledge base' in Myhanze.
Application for exchange students:
You can find information about the application procedures here.
Douwe Terluin

Minor coordinator
Feedback component
How satisfied are you with the information on this page?