'It's not just the technology you need to facilitate the transition, you also need to know the people'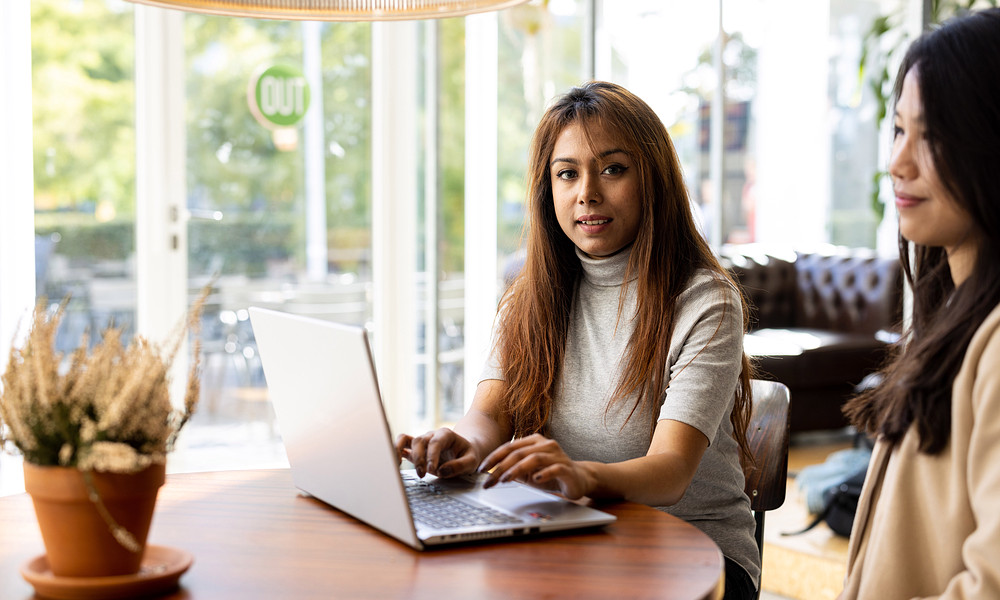 Nushrat Nawreen Nitol is a Master student from Bangladesh. She first got her Electrical Engineering bachelor and then went on to get her Master in business administration. Now, after 2.5 years of working, she decided to do major in energy transition and is currently studying the Master Energy for Society.
'I chose to come to the Netherlands and study Energy for Society, because you're more focused on renewable energy here in Europe. I want to do something in the renewable energy sector and chose the Hanze specifically because this program has a great mix of courses, which fit me nicely.'
'I wanted to gain multi-disciplinary knowledge and at the end of the Master I want to have a skill to analyze any society, case or group of people I'm about to work with. Because it's not just the technology you need to facilitate to create the transition for one community. You also need to know the people, the politicians, the lobbyist and how things work for the country or community. This varies from place to place, so it's not like you can apply just one model anywhere on this planet and make it work.'
'I want to learn this skill so I can take energy transition to a serious prospect, because still around 80% of the population on this planet do not care about energy transition. It's sad but true. So how do you make them feel that this thing is really serious?'
'During the past year I learned a lot about how people of different backgrounds think about energy transition. Not just the technical people. This is what I find interesting about this Master. And the most fun was to work on real life cases. They really taught us about how you deal with complex problems. That was really amazing.'
'I don't know what I want do exactly after my Master, but of course something within energy transition. I would like to do something with market flexibility focused on energy. In my country that's not really considered yet. That's why I want to do my master's thesis on this subject. Specifically on storage capacity, how to make it more sustainable and how to make it more acceptable for people.'
'You should choose this course if you really want to see the social, political, environmental and legal aspect of energy transition. This course gives you insights on people, how they think, how to analyze them and how to analyze the complex systems in terms of societal and environmental aspects.'
'And a tip for new students? You really need to be in touch with your coaches and professors. They are the ones to clear your mind. Don't be afraid of them and ask them whatever comes to your mind. If you're not going to talk to them or voice your problems, they won't be able to help you out.'
Feedback component
How satisfied are you with the information on this page?