'Mental health is often not prioritised on the workfloor'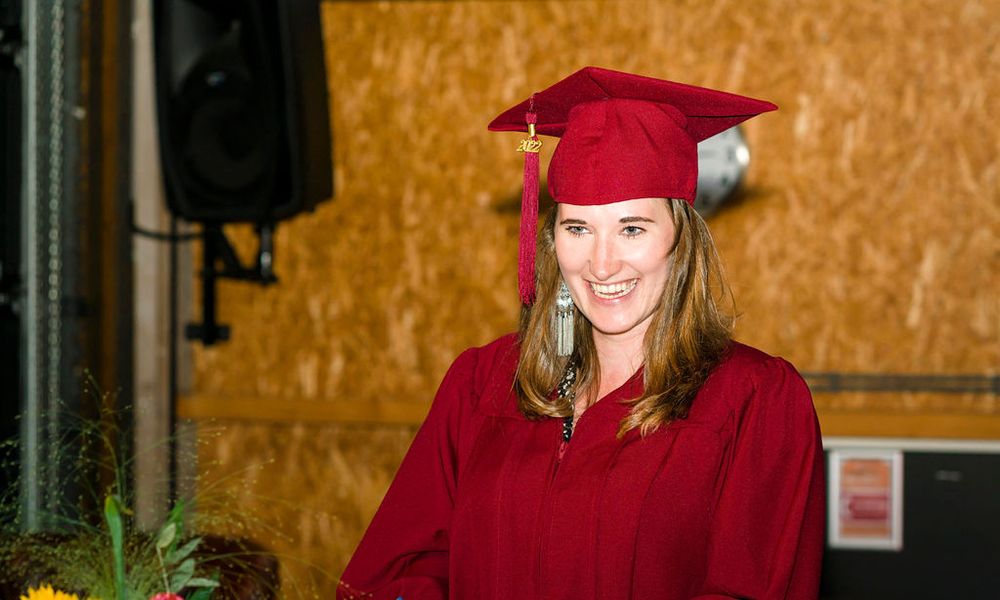 The corona pandemic has had a major influence on mental health of many students and lecturers. Still, emotional wellbeing is often not prioritised on the workfloor. MSc in Business Studies student Kyra Bär researched mental health at work for lecturers of the Human Resource Management bachelor's programme at Hanze UAS, commissioned by the Professorship of Sustainable Human Resource Management.
The project was part of the Innovation Assignment module of the MSc in Business Studies – Interdisciplinary Business Professional (IBP) programme. For this assignment, students can select 3 out of 12 different real-life issues from the professional field and pitch to their top 3 companies during a network event. Based on these pitches, the companies then choose who they would like to work on the assignment. Because students of the IBP master have different educational and cultural backgrounds, this is a great opportunity to work in interdisciplinary teams and gain insights from different perspectives. Kyra has a bachelor's in Leisure & Events Management and her project partner studied Business Administration.
'I am passionate about mental health in education and I was attracted by the social aspect of this research, as many projects focused on a more scientific approach. Together with my partner we created interview questions based on a model that focuses on stress factors at work. We adapted this based on the influence of corona and interviewed HRM lecturers from different backgrounds. Based on the outcome of these interviews, we wrote a recommendation to the professorship and advised what they could to to help improve the mental health of their employees.'
'The lecturers we interviewed indicated that they really liked talking about this topic in a structured manner. This helped them to reflect on what actually makes them feel stressed and to understand which areas have a high impact. The research showed that during the pandemic, social and physical isolation certainly impacted stress levels the most. However, at the same time the lockdowns forced lecturers to take a step back and realise better what they like and don't like about their work. What helps them is to know there are options to grow and develop in their work and feel they are being valued. Being forced to do everything online made lecturers realise that some educational activities even work better online – such as supervision meetings for which they would normally have to travel.'
'In our research we recommend to help lecturers stay motivated by inspiring and encouraging them. It is also very important to communicate decisions bottom-up and not expect lecturers to make changes overnight. For me, it was very interesting to look at the situation from the angle of lecturers, instead of from a student perspective, because it helped me empathise and understand them better.'
'I really enjoyed working together for this project, even though we had our struggles as well. Since my research partner has a background in business administration, he was more focused on quantitative research, whereas I had previously done a lot of qualitative research. We had to find a compromise on how to evaluate the research results and we learnt a lot from this. It is important to find out what your strengths are and to make use of them. I have learnt much more than just the content of the project – I have learnt to focus on the process.'
Feedback component
How satisfied are you with the information on this page?