'Without this master, I wouldn't have this job'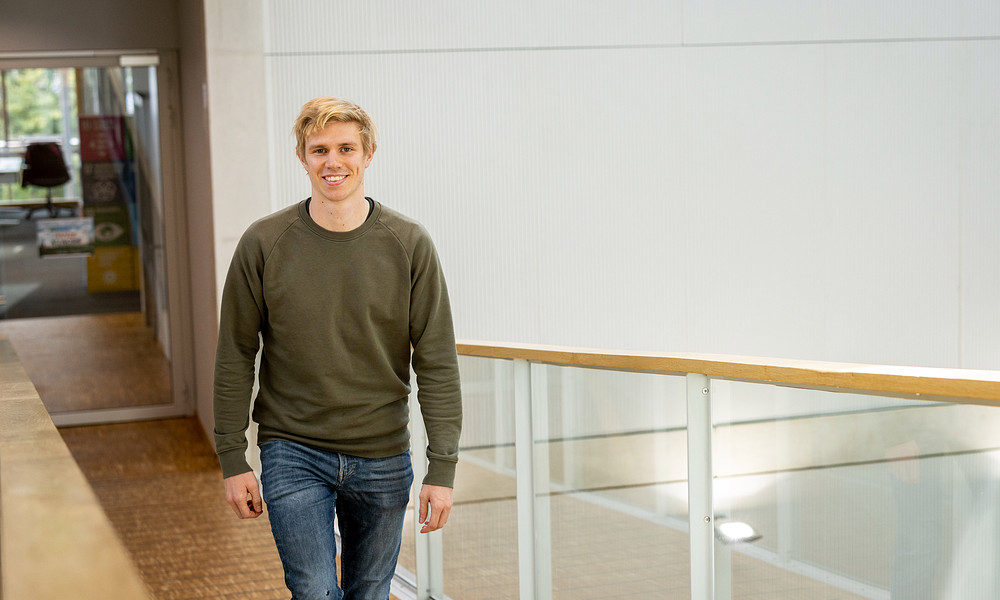 For Timo Dettmering, the European Master in Sustainable Energy System Management was the perfect combination of technology and energy. He now works at the New Energy Coalition, where he benefits from his master's degree daily.
'After completing my bachelor's degree, International Business and Pyschology, I knew I wanted to learn more about the technical side of business. Also, I had a great interest in energy and the energy transition. Searching for a master that combined those two interests, I found the European Master in Sustainable Energy System Management at Hanze University of Applied Sciences. I immediately liked the "hands on"-approach this master has, as well as the ICT-specialisation in the second semester. So I decided to leave my home country, Germany, and come to Groningen.'
'Although I enjoyed most of the subjects and courses, the ICT specialisation really stuck out for me. I learnt about artificial intelligence (AI), blockchain, Big Data and so much more. Those topics might not directly come to mind when you think about the energy transition, but they do actually play a significant part in it. So it was cool to learn about them.'
'This master opens up a lot of job opportunities. Some of my former classmates now work in politics or consulting. Others, like me, stayed in the technical field. Since graduating, I've been working at the New Energy Coalition. I work on different types of projects, such as researching ways to use the existing gas infrastructure for hydrogen or sustainable gas, or designing models for new energy technologies. I am also a part of the AI-department, which develops in the area of AI and energy.'
'It's nice to notice that so much of the knowledge I learnt during the master is of great use in my daily job. I think a lot of that has to do with the fact that the school assignments were so life-like. I think it's safe to say that without the master, I wouldn't have this job right now.'
Feedback component
How satisfied are you with the information on this page?