Do you want to become an architect of intelligent sensor systems?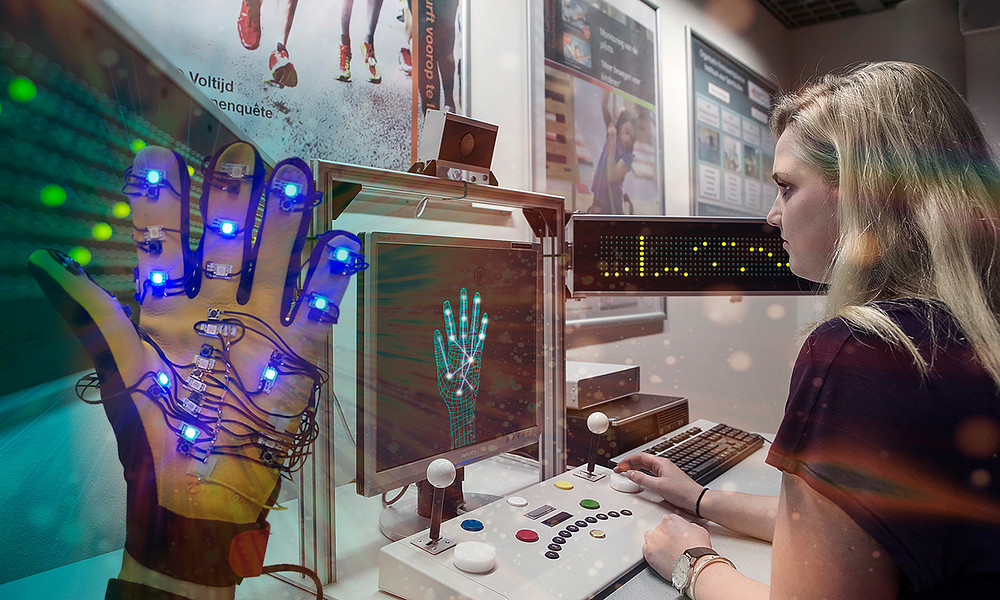 Smart Systems Engineering
Level

master

Form

full-time

Duration

3 semesters

Language

English

Locations

Assen

Degree

Master of Science

Credits

90 ECTS

Startmonths

Start: September
Do you want to learn how to build and develop smart systems that are able to interact with their environment? Do you want to be able to move beyond simply generating data? And you want to implement intelligence at the point of data generation to enable smart interventions in response to changes in the environment? Then this is the programme for you! You'll be challenged to always look beyond what is known to be possible. Smart Systems are the future, so get involved now! What you'll find:

✔ International learning community ✔ High-end facilities ✔ Real life clients and assignments
Projects with impact
During your master's, you will be involved with projects that combine working in research, education and industry. Through applied research you come up with innovative solutions for genuine societal issues. Below, you can find some examples of projects our master's students engage in.
We are Smart Systems Engineering
Sla over
Mehdi Sedighi

Lecturer, Project Tutor and Graduation Supervisor

Paco (Francisco) Guzman

Professional Skills Lecturer & mentor
About this programme
You will learn how the build and develop smart sensor systems that can interact with their environment. You will apply your skills and expertise in domains like health, energy and high-tech systems and materials (HTMS). In these areas the application of smart system technology is rapidly evolving, affecting and benefitting the lives and wellbeing of billions of people. You will work on real-life projects from clients and work closely with clients, which means you will gain experience right from the start! In short, this programme contains the cutting edge between data science, system intelligence and building the product that the outside world wants to have.
Why chose Smart Systems Engineering at Hanze UAS?
Learning community: You work and learn in close co-operation with your peers from all over the world, professional practitioners, researchers and education staff using real-life projects from real-life companies.
State of the art work lab: In TechHub Assen you can use high-end facilities to work on your projects.
Lots of job opportunities: You will focus on the cutting edge between data science, system intelligence and building the product that the outside world wants to have, which ensures awesome job opportunities.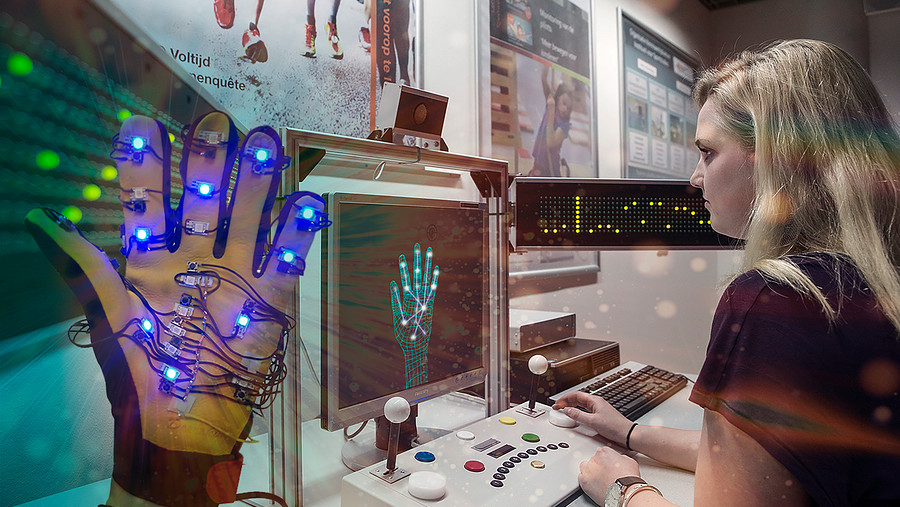 Course overview
First semester: Introduction
You will learn how to integrate data coming from multiple, complex sensors and how to interpret this data correctly. In courses like Applied Machine Learning you will also learn how to apply data analysis algorithms. You will be provided with the knowledge and tools required to model and design complex smart systems from big data applications and digital signal processing. By working on various projects you can demonstrate what you learned within a practical setting. You will follow non-technical courses, such as Sustainable Research Skill, which will provide you with the ability to reflect on the sustainability of developed systems.
Second semester: Deepening and widening of knowledge
You will focus on the practical implementation of acquired skills and knowledge. You will learn more complex algorithms and choose which field you want to focus on. Courses include Products and Service Design, where you will focus on the full designing process of a smart system related to an application. During the Sensor Application Specialisation, you will explore various sensor applications in your chosen field (health, energy or high-tech systems and materials). You will engage in a project where you will work with innovative companies or research institutes, like Philips or the University Medical Centre in Groningen (UMCG). In addition to the technical courses, you will learn how to excel in the professional field by following essential, non-technical courses, which will teach you how to conduct research at a master level and how to solve problems within a multidisciplinary setting.
Third semester: Thesis
You will work on a six-month research project within your chosen domain, which will result in a master thesis. A few examples of master projects from other students:
The use of serious gaming (WE facilities) for medical arm- and hand rehabilitation.
Development of a comfortable, wearable respiratory gas measuring device, to assess strain on the body during physical activity.
Development of a model for optimal energy usage of a solar car system for maximal driving capacity within a changing environment.
Academic background
Direct admission for students with a Bachelor of Science degree in Mechatronics, Electronic Engineering, Mechanical Engineering, Sensor Technology or Technical IT from an university in the Netherlands, another European Union member state/non-EU university or equivalent educational programme with sufficient similar content (will be assessed based on the detailed grade list).
Motivational selection criteria
In order to apply, you will need to submit the following documents: transcript of the degree, CV and a convincing motivation letter. You also need to demonstrate your affinity for mathematics and computing, by a transcript of the degree and/or by the CV and/or by a convincing motivation letter. A minor/major in Electronics or Embedded systems or knowledge of Digital Signal Processing will significantly contribute to the ease of study.
Language requirements

When applying for this Master's programme, all applicants need to prove that they have achieved a sufficient level of English by submitting the original results from an IELTS or TOEFL test that is not older than two years at the moment that the academic year starts (September minus 2 years). Therefore, one of the following is required:
TOEFL: minimum score of 575 (paper-based test), or 90 (internet-based test, with not less than 20 in Reading, Listening, Speaking or Writing); or
IELTS (Academic): 6.5 minimum with not less than 6.0 in Reading, Listening, Speaking or Writing; or
Cambridge Advanced Exam in English: B minimum; or
Cambridge Proficiency Exam in English: C minimum.
Exempted from the above mentioned are:
Students holding a Bachelor qualification from the United States, Canada, Australia, New Zealand, Great Britain or Ireland are exempt from the language requirement
Students who have obtained a diploma at an English taught institution within the EER and who can prove that their prior education for which they obtained the diploma with which they can become accepted to the master, was fulltime English taught. In this case prove the English proficiency by uploading a statement, signed and stamped, from the university, confirming that the medium of instruction and examination of the prior education was entirely in English.
Application deadlines

Dutch applicants
Dutch applicants: August 15th
International Applicants
For applicants with either a EU or non-EU nationality you can find the current deadline on this page.
You can find the immigration deadlines on this page.
Tuition fees & scholarships
Tuition fees
The tuition fees are listed per academic year here.
Want to apply?
​​More information about the application procedure you can find ​on the page How t​o apply ​​
​For further information, please contact Etelka Csonka – Enrolment Officer Master Programmes – at [email protected]​
Educational Support Smart Systems Engineering

Where will you be studying?