'Amazon NL will actually implement a number of our recommendations to increase its employer brand awareness'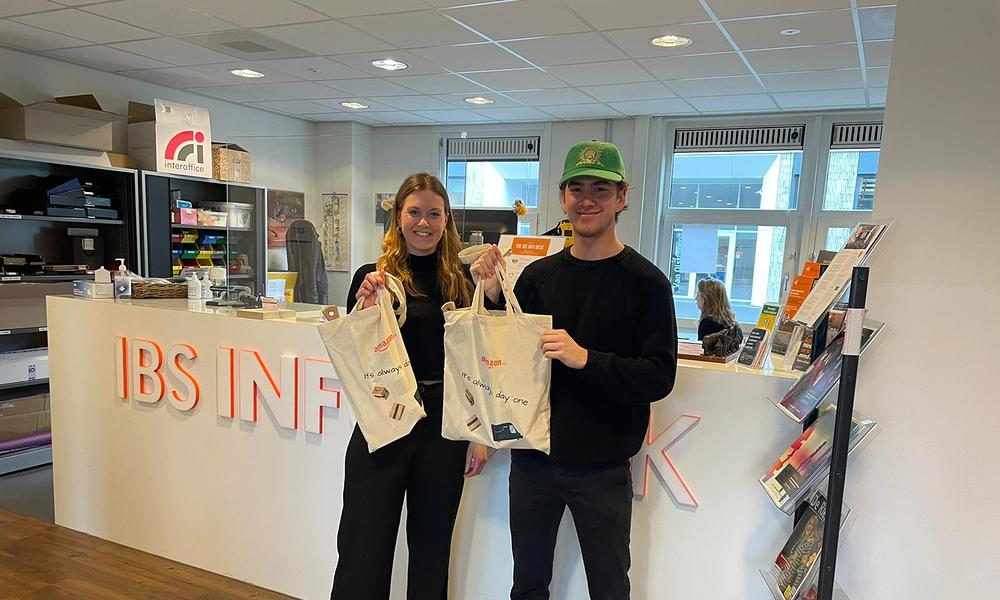 For the course 'Corporate Entrepreneurship 2' offered within the Graduation Minor International Strategy & Business Development, students had to come up with feasible recommendations for Amazon.nl regarding a new strategic plan for the upcoming three years. Special attention was given to employer branding as this is an essential element in creating a reputation for the company among stakeholders, job seekers, and current employees.
The strategy project was business-driven from the start. The research addressed Amazon's current position in the Dutch market, two years after launching in March 2020. In countries such as Germany and the UK, Amazon is already more well-established. However, in the Netherlands the company is just starting, in particular when it comes to employer branding awareness. For example, Amazon is just establishing collaborations with Dutch universities, which are highly beneficial for increasing employer brand awareness and thus finding as well as connecting talent for the multiple current job openings at Amazon in the Netherlands. Amazon representatives pointed out that the benefit of the students' analysis is how to explain the benefits of Amazon as an employer in a new country.
Students Nona Theilmann and Lukas Hövel presented three core suggestions: connecting current employees with interested talents; creating a welcoming and informative onboarding process; and appreciating and implementing feedback of current employees. With regard to the first suggestion, the students recommended setting up a dedicated Instagram account for employer branding, featuring videos and stories such as 'a day in the life of an Amazon employee'. The impact this would have is a more effective and efficient creation of interest in the company as a possible employer and better insight into the target group.
The second student duo, consisting of Wesley Knol and Bas Been, presented a wide range of suggestions categorised across four elements: employer branding, advertising, supply chain management, and product portfolio. Concrete suggestions included establishing a close relationship with education, for example through hosting in-house days and joining job fairs, opening an additional office in the north in order to attract talent throughout the country, opening physical stores for face-to-face customer support, and offering an additional selling plan to attract a wider range of third-party sellers, such as smaller, local stores. Even sponsoring the national football team was mentioned as a suggestion to reach maximum awareness, though this was inspired by one of the IBS marketing lecturers, Wesley admitted.
The strategic suggestions of the students were very well received and Amazon NL will implement a number of the recommendations to increase its employer brand awareness in the upcoming years of their activities.
Feedback component
How satisfied are you with the information on this page?