Cenk won the Hannie Schaft Award for his thesis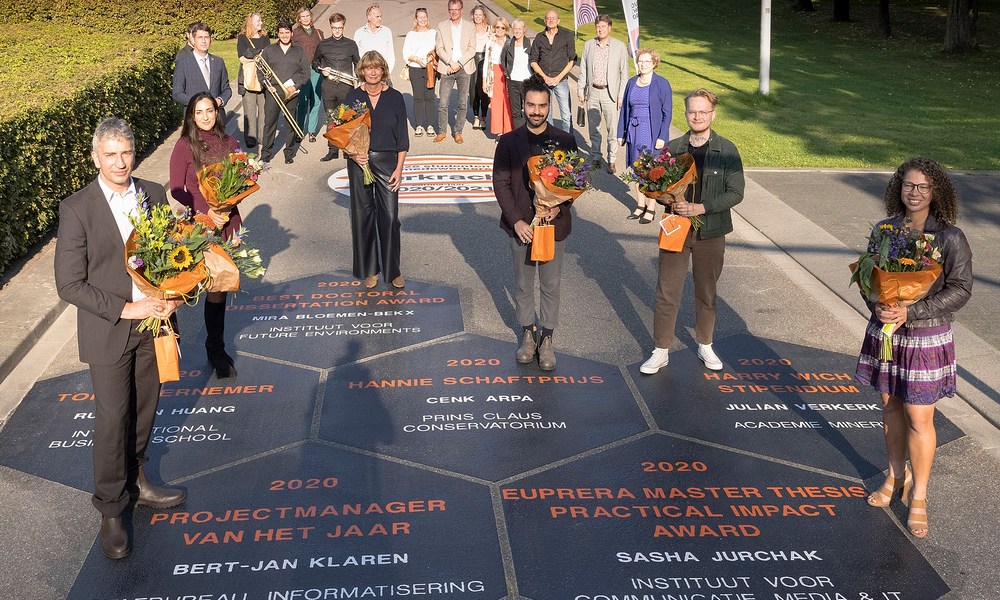 Master of Music alumnus Cenk Arpa completed his studies in New Audiences and Innovative Practice (NAIP) in July 2020. He has developed a new practice for young adults with a migrant background in Berlin, who live in problematic social circumstances. His own Turkish-German background is an important motivation. Besides winning the Hannie Schaft Award, he was rewarded with a tile on the Hanze Walk of Fame at the Zernike Campus.
Questions about identity, affiliation and 'belonging' are relevant for all young adults. But in the lives of young people belonging to an ethnic minority, they play an even greater role.
Cenk strives to provide this target group with insight into their own complex situation. Through a social intervention based on improvisation and dialogue, he aims to bring them to a higher degree of sustainable empowerment and personal leadership. In addition, themes such as diversity, equality and inclusion are important foundations in his work.
Research
His research focuses on substantiating his music practice that strives for 'empowerment' and leadership of this target group. In his research he looks at theories of empowerment and approaches to design social interventions for groups of participants belonging to ethnic minorities. He applies these theories in a series of workshops designed by him, which he shapes - and leads as a workshop leader (musician and singer). He underpins and develops his leadership from the theoretical framework he has described and applies it in the setting of the workshops in the context of Berlin.
Role model
In his social interventions and workshops, Cenk works on the basis of artistic expression, creative creative processes, reflection and dialogue on awareness of identity, agency, personal leadership and personal growth of the participants. The co-creation of authentic pieces of music and texts - and the reflection on them - is a powerful means in this regard. His artistic leadership and ethnic biography make him a role model for the young adults he works with.
Cenk's research is innovative because young artists generally focus on doing artistic research to underpin their own musical practice. Cenk opts for a social context and uses music for both artistic and social purposes. From his innovative practice he makes an active contribution to broadening the role of a musician in and for society. Authentic, real and meaningful.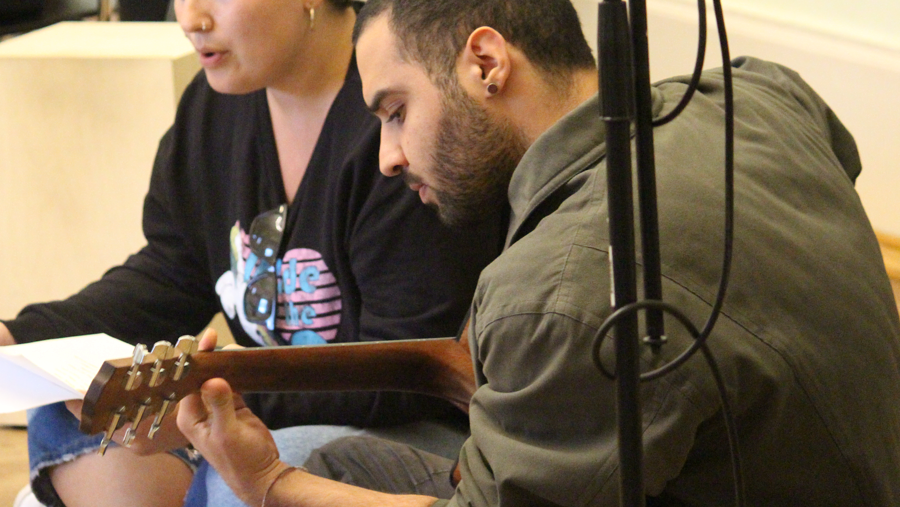 Cenk Arpa, Master graduate New Audiences and Innovative Practice (NAIP), Prince Claus Conservatoire. Leading, Guiding, Empowering: Analysing group facilitation processes for an ethnically diverse audience with the aim of empowerment.
Feedback component
How satisfied are you with the information on this page?