Renowned artists from the Jazz scene worked with students on new arrangements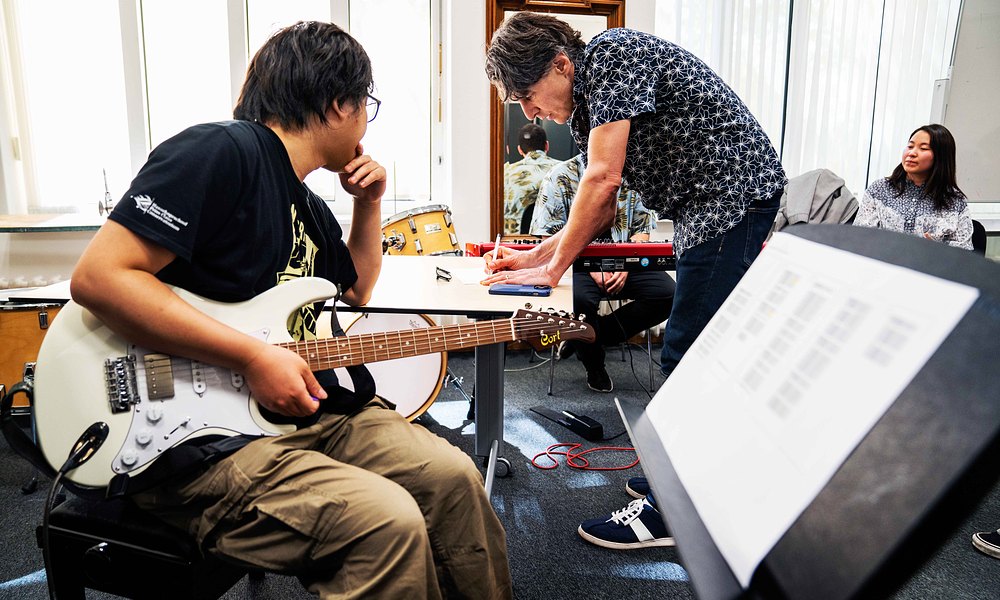 Every year the jazz department organises a project week with renowned artists from the jazz scene working together with both bachelor and master students throughout the week. Last year's theme was 'The New Standard': new arrangements of existing pop songs.
The famous 1996 album 'The New Standard' by pianist Herbie Hancock was the starting point of this project week. Artist in Residence Henry Hey (Rudder, David Bowie, Rod Stewart, George Michael) worked with our students on the creative process. We invited Ed Verhoeff, Peter Tiehuis, Bruce Barth, Stephen Keogh, Jasper Blom, Marc Schenk, Lucy Woodward and some of our own teachers for several masterclasses during the week. The final presentation was on Friday in our jazz club, with all student ensembles presenting their arrangements.
Photo's Benaissa El Yamani
Feedback component
How satisfied are you with the information on this page?