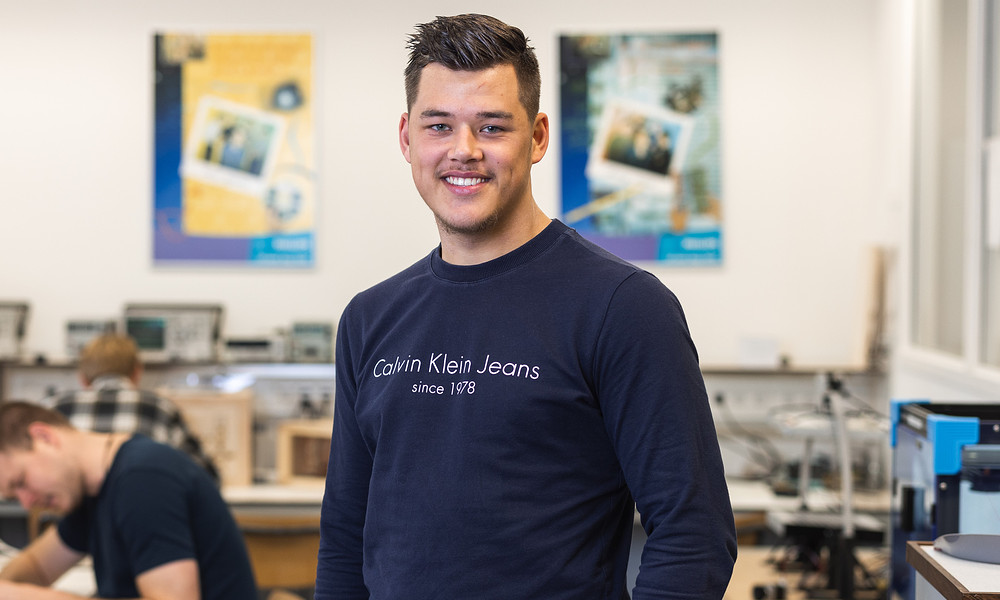 Electronics
Level

bachelor

Form

full-time

Duration

4 years

Language

English

Locations

Groningen

Degree

Bachelor of Science

Credits

240 ECTS

Startmonths

Start: September
Science and Engineering

Exact and Information Sciences
Will you be developing the latest, most efficient electronic vehicle to meet people's sustainable mobility needs? Will you be helping the energy transition along with your smart solutions that let systems communicate with each other? Or will your innovations lead to a revolution in health care perhaps? The Electrical and Electronic Engineering programme's Electronics major lays the foundation for modern technological innovations that will make the world a better, smarter and more beautiful place. This is what we offer:

✔ Programme developed jointly with the business community ✔ Small, tight-knit groups ✔ Great job prospects

The Electrical and Electronic Engineering programme offers plenty of elective options. After the common first-year phase, you choose the specialisation (major) that best suits your interests and what you want to do. Besides Electronics, you can specialise in Sensor Technology or Mechatronics. So whether you want to tackle the full spectrum of electronics, sensors or mechanics, Hanze UAS has the right degree programme for you!