'​Taking an interdisciplinary degree programme really paid off'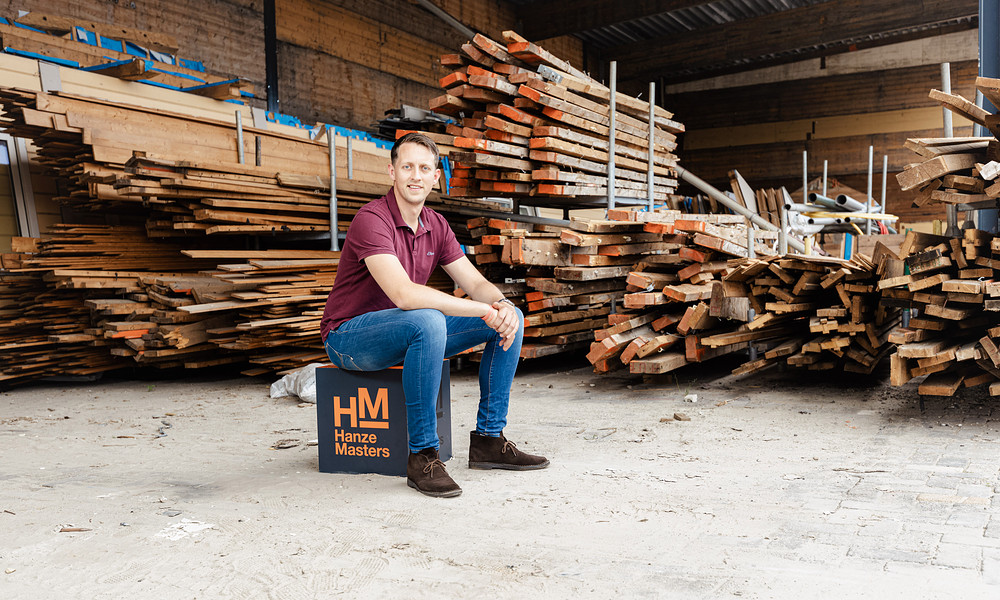 Koen Rooseboom was part of the first cohort of the MSc Interdisciplinary Business Professional, which started in 2018. Now he works as a Circularity Officer for Bork Group, a major demolition contractor.
'​Taking an interdisciplinary degree programme really paid off – I'm still reaping the benefits every day. I deal with managers, builders, architects and installers on a daily basis. I bring all those disciplines together every day in order to generate new ideas. It's a key part of my job.
​Before starting the MSc in Business Studies, I had just completed my bachelor's degree in Facility Management at Hanze UAS. It was a pretty broad group of students: Finance, Business Administration, Facility Management and International Business, students with lots of different nationalities.
Circular research
I loved the fact that you got to do applied research for companies. My first research project focused on biogas. A fellow student and I tried to figure out how to source enough organic waste to produce biogas. I became fascinated by the idea of a circular economy. In fact, I even decided to do my graduation project on a circular topic: the reuse of insulation material. As part of that research, I gathered data from companies that had experience with circularity. That led me to Bork Group, a major demolition contractor in Drenthe. They have been reusing their demolition waste since the Second World War, but that form of reuse came under pressure due to the rise of DIY stores. The market is currently changing because the government aims to achieve a 50 per cent circular economy and even wants to reach 100 per cent circularity by 2050. The scarcity of raw materials is also leading to a shortage of new building materials.
New position
My graduation project eventually led to a job as Circularity Officer at Bork Group. It's a new position that I'm currently still developing with my supervisor. It's my job to tell 130 employees – some of whom might have forty years of experience – that we're going to have to change the way we work. Clients also want to make their demolition work more circular, but generally don't know how to go about it. That's when they bring me in. When people think of demolition, they tend to picture wrecking balls and explosives like we used in the old days. I actually prefer to use the term 'circular dismantling' rather than 'demolition'. It's all about preserving the materials so that they are still good enough to be reused.'
Feedback component
How satisfied are you with the information on this page?