New Audiences & Innovative Practice (NAIP)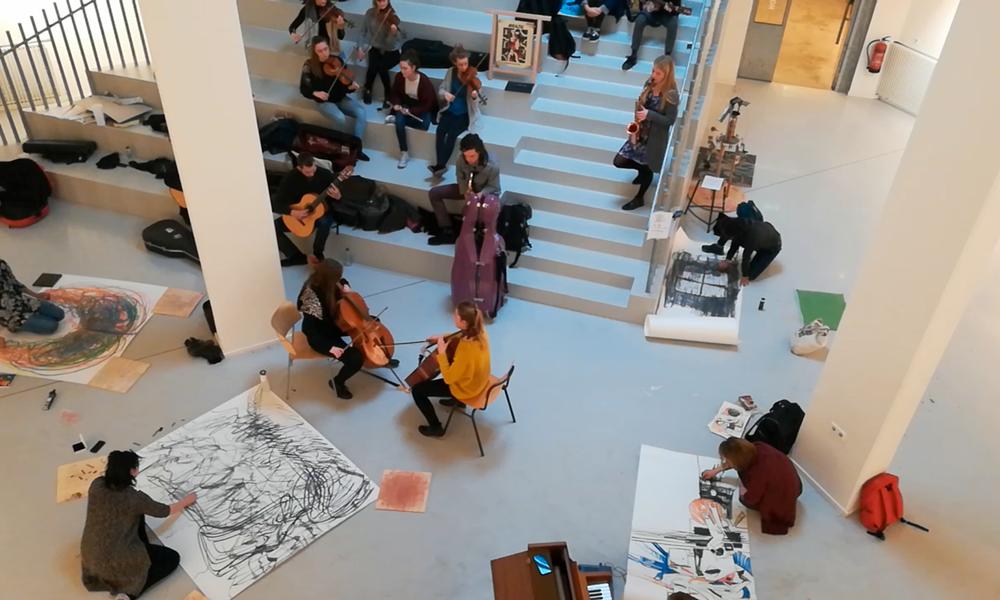 What does it look like to be a professional musician in today's multi-faceted world? There are as many ways to be a modern musician as there are ways in which music is a part of the society in which we live. How do we define our individual artistry? How do we find and connect with our audience? How do we create a professional practice in music that can constantly reflect on and adapt to the society in which it happens? The New Audiences and Innovative Practice (NAIP) study will equip students to answer these questions.
NAIP is for students from all musical backgrounds, and with all musical goals. Through taking part in interdisciplinary art making, through exploring technological possibilities, through engaging with society and making site specific art, you will develop the necessary skills to become a creative and flexible all-round musician, able to create with, and in response to any context.

NAIP is the first joint European Master in the musical field, with the curriculum being designed with input from five conservatoires and seven external professional and educational institutions in four European countries.
After Graduating
After graduating you are an innovative master of music who is able to perform, create music and lead and organise music projects at a high level. You have learned to cooperate with professionals from other art disciplines and sectors in creative collaborative projects and performances, in various contexts and places within society.
Feedback component
How satisfied are you with the information on this page?