Contribute to the energy transition by creating and managing viable technological economic business cases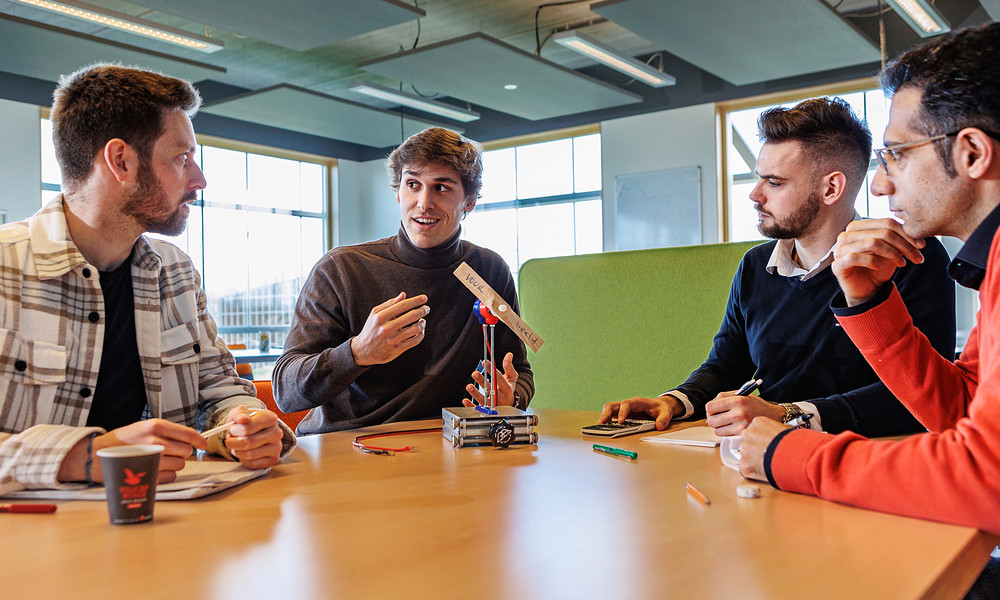 Sustainable Energy System Management
Level

master

Form

full-time

Duration

3 semester

Language

English

Locations

Groningen

Degree

Master of Science

Credits

90 ECTS

Startmonths

Start: September
Business and Economics

Science and Engineering
Can you rise to the challenge of creating smart and interesting solutions to help accelerate the energy transition? Can you design innovative and interesting business plans that take into account technological, economic, legal, social and environmental aspects? Do you want to manage complex issues, convert them into feasible projects and monitor their correct implementation? Then this is the master programme for you! What you will find:

✔ International learning community ✔ High-end facilities ✔ European network (EUREC) ✔ Real life clients and assignments
Projects with impact
During your master's, you will be involved with projects that combine working in research, education and industry. Through applied research you come up with innovative solutions for genuine societal issues. Below, you can find some examples of projects our master's students engage in.
We are Sustainable Energy Systems Management
Sla over

About this programme
While studying this programme you will have the opportunity to study in at least two EU countries. You will learn about the business side of energy systems. You will be provided with economical and management skills and technical knowledge that you will need to succeed in the renewable energy industry. Once you've graduated you will be a business engineer with fundamental understanding of renewable energy systems and skill to make a solid business plan.
Why chose the European Master in Sustainable Energy System Management at Hanze UAS?
Learning community: You work and learn in close co-operation with your peers from all over the world and from the other energy-related master's programmes, professional practitioners, researchers and education staff using real life projects.
High-end research facilities: The Energy Transition Centre (EnTranCe) and Energy Academy Europe (EAE) offer endless research, testing and cooperation opportunities, which current energy master students give high recommendations.
International experience: You are required to study in at least two European countries and work on international assignments from real-life clients.
EUREC: This programme is an EUREC initiative. You'll become part of the network, which has an excellent reputation and strong alumni policy. A great foundation for your international career!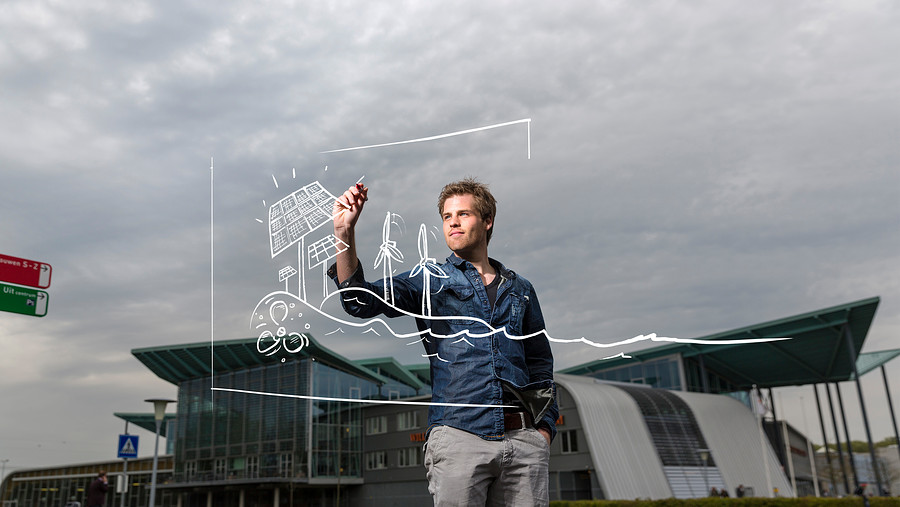 Course overview
Semester 1 – Core
You acquire a solid foundation in economics, modelling and business concepts related to innovative energy project design and aspects of the energy business. Combined with planning, strategic decision-making and communication, this core knowledge will allow you to analyse energy business challenges from an interdisciplinary perspective. The core is offered at Hanze UAS Groningen and Technical University of the Shannon (Ireland).
Themes of the core semester:
Energy Transition Context

Energy Technologies, Plants & Integration

Markets, Finance, and Law

Modelling & Scenarios for Strategic Decision Making

Research Methodology
Semester 2 – Specialisation
You'll be focusing on System Innovation Management, Sustainable Energy and ICT or Sustainable Energy Management. In-depth conceptual lectures are accompanied by practical assignments and technically orientated company visits. You are required to actively contribute to the course content by presenting papers and carrying out research tasks. Besides that you can chose between three different specialisations at different universities.
Hanze UAS – Specialisation System Innovation Management (SIM)
Energy System Modelling & Application

Energy Infrastructures and Renewables

System Innovation Processes

System Business case Economics & Law

Business Ecosystem Design
Howest UAS – Specialisation Sustainable Energy and ICT
Energy Audit,Flexibility & Dashboarding (electrical & thermal)

Big Data & Internet of Things

Artificial Intelligence & Machine Learning

Renewables, Storage and smart Grids (electrical & thermal)

Blockchain & Security
University of Zaragoza – Specialisation Sustainable Energy Management (SEM)
Socio-economic Aspects of Energy

Renewable Energy Markets

Electricity and Efficiency Energy Markets

Systems and Tools for Energy Management

Start Up and Management of Energy Service

Companies (ESCOs) and Projects
Semester 3 – Thesis
You will apply your knowledge and skills in a research project at a company or a research centre. Based on this research you will write your thesis under the supervision of a core professor, (a professor of the specialisation) and a professor from the project provider. At the end of the master's programme, you will present your results to an assessment committee, at a EUREC gathering in Brussels.
You have to spend either semester 2 or semester 3 in a different country than the country of your core University.
Application and admission
Educational Support European Master in Sustainable Energy System Management

Where will you be studying?