Prepare yourself for a career in the global workplace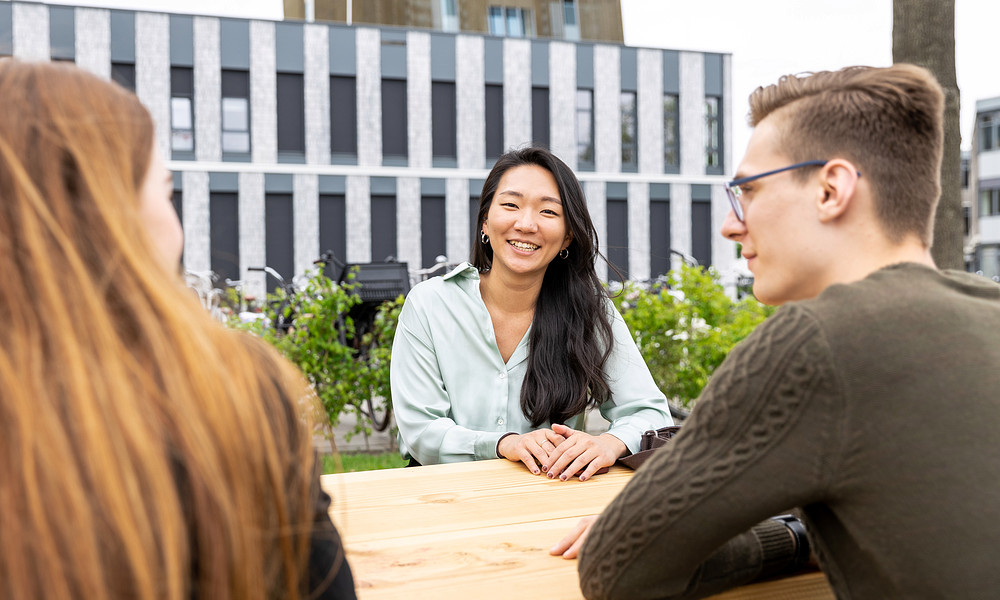 International Business (3 jähriges Programm)
Level

bachelor

Form

full-time

Duration

3 years

Language

English

Locations

Groningen

Degree

Bachelor of Business Administration

Credits

180 ECTS

Startmonths

Start: September
Are you ambitious, independent and motivated to learn about internationally oriented companies? Would you like to learn how to collaborate in an intercultural setting? Does the idea of spending a year abroad during your studies excite you? Do you have a higher secondary school diploma such as International Baccalaureate? The three-year bachelor International Business is the programme for you!
Projects with impact
What makes studying at Hanze UAS unique is that you will work on projects for real clients and contribute to concrete solutions for current issues impacting society. Below, you can find some examples of projects our students engage in.
We are International Business
Sla over
Louisa Penton

IBS Info Desk Coordinator

Junyu Wang

Lecturer & Coordinator 3-year bachelor

Rosalind Gibson

Lecturer & Internationalisation Coordinator
About this programme
The International Business programme prepares you to become a business professional with a global mindset, who is ready to add value to international busines and society. Besides learning about principal areas of business such as marketing, finance, supply chain, and HR, you will also develop your professional skills, including intercultural sensitivity, information management and communication skills.
To deepen your cultural awareness and broaden your international horizons you have the opportunity to spend a full year abroad, which includes a semester at a partner university and an international work placement. The International Business programme provides the perfect study environment for a business bachelor's student who has strong, international ambitions!
Difference between 3- and 4-year programme
What sets the International Business three-year programme apart from the four-year track is that it is designed for students with a higher secondary school education, such as the Dutch vwo level, International Baccalaureate or an international equivalent. This allows you to complete your study faster. Compressing the IB programme in 3 years instead of 4, requires ambition and a strong commitment to self-study. From the second year onwards, you will follow the same programme as the four-year bachelor.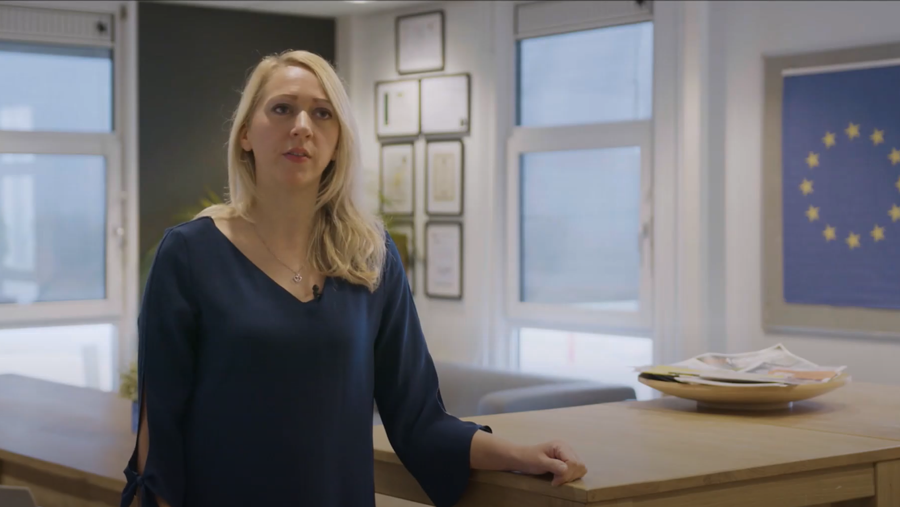 What does studying International Business at Hanze University of Applied Sciences in Groningen entail? In this video, Head of Education for year 1 & 2 of the bachelors and one of the lecturers explain more about the content and structure of the programme, student support, and the year abroad.
Course overview
Year 1
The first year introduces you to the principal areas of business: Marketing & Sales, Finance & Accounting, Supply Chain Management and Human Resource Management. You will experience how these areas are interrelated through Business Labs and integrated cases. The Business Labs are simulation environments in which you work in groups in a business-like set up. Next to the principal areas of business, you will work on Economics, Law, Research and Career Training Development in Global Citizenship modules.
Year 2: Year Abroad
Study abroad
During the second year, you spend a full semester studying at one of our many partner universities around the world. We have more than 100 partner institutions all over the globe. This is a unique opportunity to expand your knowledge of different cultures and develop your language skills. Non-Dutch students can also opt to stay in the Netherlands and follow a minor (elective semester) at IBS or a minor from another Hanze UAS programme.
International placement
You will spend the second semester of your second year working in an internationally oriented company or organisation outside your home country, where you can apply what you have learnt during the first year of your studies. Every student is assigned an internship supervisor who can guide and help you if you need advice.
Year 3: Graduation Year
Graduation minor
You begin your third and final year with a semester in which you take modules relating to your minor. This enables you to gain an in-depth understanding of the specialisation you have chosen. You can choose out of four graduation minors in the IB programme:
International Finance & Accounting
International Management
International Marketing
International Strategy & Business Development
Graduation project (GPJ)
In your final semester you complete a graduation project in which you act as a consultant for an external company. You will be required to obtain, define, analyse and research a business-related problem, write a final report and present/defend your findings in an oral presentation.
After your studies
Pursue a master's degree
After successful completion of the International Business programme, you can continue with a postgraduate study and pursue a master's degree, such as a Master of Business Administration (MBA) or Master of Science (MSc).
As a business-related master you could choose the following programmes at Hanze UAS:
International Business graduates who choose to continue their studies also often choose for a master's programme abroad. For example, some of our alumni have completed the master's programmes below:
Master International Management/CEMS at Vienna University of Economics and Business, Austria
Master Managing People, Knowledge & Change at Lund University School of Economics & Management, Sweden
Career prospects
Our alumni are located around the world and work at top global companies, such as Amazon, Google, IBM, Rabobank, Volkswagen, PwC, and Philips. In addition, many alumni work at exciting start-ups or have set up their own company. The most popular jobs include:
marketing & sales manager
finance & accounting manager
business consultant
project & account manager
entrepreneur
Many graduates are offered jobs with their placement company or the company for which they did their final graduation project. We are even contacted directly by international companies that are specifically looking for our graduates.
Manon Nienhuis

Enrollment Officer bachelor programmes